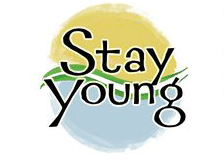 Newport Beach, CA (PRWEB) April 29, 2013
Delgado Protocol For Health recently introduced a powerful new supplement to their product line. The supplement is called Stay Young, and it is proving to be one of the most effective anti-aging supplements on the market. Founded by Dr. Nick Delgado, Delgado Protocol For Health offers supplements and advice for those who want to enhance longevity and fight serious diseases like coronary heart disease and diabetes.
Stay Young is an all natural supplement that is made up of Vitamins E, B1 and B12 as well as Folic Acid and a blend of other helpful ingredients. These ingredients offer a powerful blend that work together to provide the ultimate anti-aging benefits.
Stay Young is designed to promote and enhance the body's natural anti-aging activities and to get directly to the elements within the body that are working daily to keep the body functioning at a youthful state. The supplement works to enhance telomeres, the key element of the body's DNA that degrades as humans age. The supplement also bolsters the body's supply of Nitric Oxide which is one of the most powerful molecules in the body and which, when present in large amounts, improves blood pressure and sexual function and promotes healthy sleep patterns.
Stay Young joins other Delgado supplements that fight aging, support the immune system and battle cholesterol. The supplement is currently available on the Delgado Protocol website along with the company's many other products. Those who want to learn more about anti aging supplements and the Delgado Protocol visit the company's website at http://delgadoprotocol.com or call 1.866.319.0566 to speak with a company representative.
ABOUT DELGADO PROTOCOL
Delgado Protocol is an innovative approach to the prevention and reversal of coronary heart disease, stroke, diabetes and hypertension. Developed by Dr. Nick Delgado, the program focuses on the most effective steps to longevity, the ways to improve love and intimate function and how to extend longevity with proper diet, exercise and the right supplements.