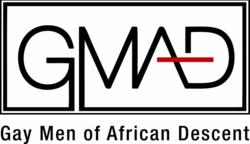 New York City, New York (PRWEB) April 29, 2013
The LGBT organization Gay Men of African Descent (GMAD) announces a new multimillion dollar initiative for the year 2014. This new drive will bring together business leaders and philanthropist who will work together to create new funding opportunities that will ensure GMAD has a solid financial base. The goal will be to enhance their financial portfolio by creating a new top tier donor database, partnering up with corporate sponsorships and implementing new for-profit ventures that will bring the community together and convey more awareness of GMAD's work and mission.
GMAD is glad to announce that the first impetus of its plan is the formation of a Fundraising Committee which will convene in April 2013. In the wake of recent cuts in federal and city funding, the fundraising committee, headed by executive board member and entrepreneurship mogul Sebastian C. Alverius, will convene on a regular basis to introduce and govern new money-generating projects that will benefit GMAD. The first meeting will be conducted on April 30th at 6pm. This is an open door group for other business leaders who have a vested interest in helping GMAD reach its goal of one million dollars minimum, to continue to provide top quality service to its clients in New York City .
The new fundraising committee will create a strong financial portfolio for the agency that will ensure GMAD has the capital to be a solid organization and offer first class service to its clients.