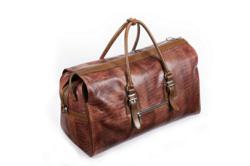 New York, NY (PRWEB) April 28, 2013
3dcart merchant Xiaozhi this month announced the launch of iCarryAlls, a new line of luxury leather handbags, travel bags and luggage, and briefcases and business bags at a fraction of the cost of other brands. Xiaozhi's new line of leather handbags, luggage and briefcases makes this 3dcart merchant a powerhouse among online leather retailers. Long recognized as a provider of top-quality leather goods designed for a wide range of electronic products, Xiaozhi has expanded its offerings to make luxury leather goods affordable and accessible to wider market via 3dcart's hosted shopping cart.
Beginning with a small shop on Etsy, Xiaozhi rapidly became known for the quality and craftsmanship of its leather goods. Now, the online retailer has grown to become a global leader in luxury leather products with clients around the globe.
the new line features the same high-quality construction and attention to detail found in Xiaozhi's incredibly popular line of electronics cases and portfolios.
The new designs sport sturdy hardware, zippered pouches and pockets, and fully lined roomy interiors designed to hold and carry everything you need in style. Choose from smooth and embossed leathers, including faux crocodile and python-style embossing. Styles are available in classic brown and black as well as fashion-forward hues, like turquoise, sapphire and deep orange ideal for both men and women.
About Xiaozhi
Xiaozhi's iCarryAlls.com is a 3dcart ecommerce website whose unparalleled commitment to quality and unflagging commitment to customer satisfaction makes it an online leader in leather goods. The company prides itself on offering the highest quality leather goods at the most competitive prices. To see the complete collection of luxury leather goods, visit http://www.icarryalls.com/. Follow Xiaozhi on Facebook at https://www.facebook.com/icarryalls and on Pinterest at http://pinterest.com/icarryalls/.
About 3dcart
Since 1997, 3dcart has been involved in all providing access and support to all phases of ecommerce to online merchants, including building online stores, maintaining product and inventory data and online marketing. 3dcart strives to provide an e-commerce solution that is inexpensive, yet extremely scalable and reliable.