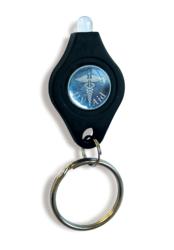 UV Technologies' research points to sunlight as the missing piece in the influenza puzzle.
Fort Myers, FL (PRWEB) April 29, 2013
The need for new and innovative approaches to combat an increasingly cunning and effective killer with new technologies like UV-Aid is becoming more necessary and vital. With over twenty deaths and hundreds more infected, H7N9 has now spread to Taiwan and the World Health Organization (WHO) has recently stated, "The potential development of human-to-human spread cannot be ruled out."
While past research on the effects of sun exposure has focused on its negative aspects, recent trends in the field have begun to highlight the many positive effects that ultraviolet (UV) rays can have for human health. In fact, according to a paper published by the National Institutes of Health (NIH), there is a markedly larger annual disease burden as a result of lack of UV exposure than there is as a result of overexposure (approximately 3.3 billion in disability-adjusted life years compared to just 1.6 million). In addition, sun exposure is a known treatment for rickets and TB as a result of vitamin D production. As a consequence of this and other research, many scientists and health centers have begun to look into the benefits of UV exposure.
According to WHO data, it can also be inferred that exposure to UV could play a direct role in cases of influenza. Available sunlight has played a key role in cases of prevention over the past several decades – research shows that reported rates of influenza regularly drop to 1-2% of the population during periods of maximum sunlight. In fact, the WHO has reported that all cases of flu pandemics in tropical regions such as India and Thailand occur during their monsoon seasons, when sunlight exposure is at its lowest. This data strongly suggests that increasing UV exposure could result in influenza prevention.
According to Kevin McGuire, President of UV Technologies, "The migration of the flu is as predictable as flowers budding in the spring and leaves changing in the fall. The progression of H7N9 should be just as predictable." As China heads into summer the cases of flu in that country and region will subside and will most likely reappear in the southern hemisphere in places like Australia where available sunlight is about to reach its annual low on June 21. These events will likely occur without the involvement of a vaccine for H7N9 that does not exist at this time.
UV Technologies research points to sunlight as the missing piece in the influenza puzzle.
In light of governmental and international research on the cost of cases and treatment of influenza paired with acclaimed research on the proven benefits of UV exposure, UV-Aid is a dramatically innovative approach with the possibility to radically change how we treat the epidemic. Tests of UV-Aid have shown that UVA light exposure in nasal passages effectively kills germs present - a key component in preventing the influenza process. Over two years of UV-Aid trials have corroborated these results, along with data supporting the theory that increased sunlight exposure has a direct result in preventing cases of the flu.
Natural preventative measures such as supplementing natural sunlight exposure are highly supported to have the potential to prevent millions of cases of influenza each year. This could also result in a significant reduction of the misuse of antibiotics; reducing the threat of developing super bugs and additionally saving scores of lives and billions of dollars each year.
About UV Technology, LLC:
UV Technologies, LLC's mission is to provide the best and most innovative products for customers' health and well-being using natural processes to aid immune responses. UV-Aid helps prevent colds, flu, sore throats, sinus, and ear infections through the process of photo-oxidation. UV Technologies goal is to offer the safest and most innovative products for its customers to live a healthier, more productive life.