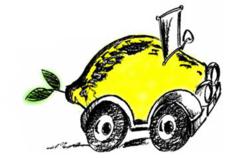 Charleston, WV (PRWEB) April 30, 2013
Kimmel & Silverman, the oldest and largest lemon law firm in the Northeast, has now expanded its services to consumers throughout West Virginia.
The West Virginia lemon law provides consumers with the opportunity to fight back against the automobile manufacturer if their vehicle is defective. Under the West Virginia Lemon Law, a vehicle must have a significant non-conformity during the first year of ownership which impairs the use, value or safety of your vehicle. If the defect occurs three or more times under the manufacturer's warranty period, the consumer has right to recourse.
A consumer may also have a West Virginia Lemon Law claim if their vehicle is in the shop 30 days or more in the first year, and those days do not have to be consecutive, or if they have one unsuccessful repair attempt to fix a problem which could cause death or serious bodily harm.
Depending on the severity of the problem and the amount of time the vehicle is in the shop, potential remedies include a complete repurchase, a brand new vehicle, or significant monetary compensation to reflect the diminished value of the car as a result of the problem. If the problem occurs outside of the first year of ownership, the consumer still may be entitled to monetary recourse if their problem occurs three or more times during the original or extended manufacturer's warranty period.
Under the fee-shifting provisions of the West Virginia Lemon Law and Magnuson Moss Warranty Act, consumers receive completely cost-free legal representation. If the consumer prevails, the manufacturer must pay all attorney fees and legal costs on top of what the consumer receives.
For more information pertaining to the West Virginia Lemon Law, consumers can call 1 800 LEMON LAW (1-800-536-6652) or visit http://www.lemonlaw.com.
About Lemon Law:
Since its inception in 1991, Kimmel & Silverman has provided cost-free legal representation to more than 75,000 consumers throughout Pennsylvania, New Jersey, New York, Ohio, Delaware, Maryland, Washington DC, Massachusetts, Connecticut, New Hampshire, Wyoming, Wisconsin, Michigan and Tennessee. The Firm's efforts have been featured on Good Morning America, Extra, The CBS Early Show, and Nightline; and in the pages of Kiplinger's, Consumer Reports, USA Today and Black Enterprise. Kimmel & Silverman is the only Lemon Law firm in the Country to be honored by the American Bar Association (2002 Meritorious Recognition, Louis M. brown Award for Public Access).