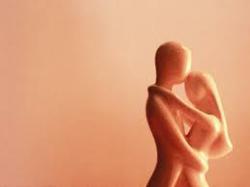 13 percent of boomers reported they were in excellent health, as compared to 32 percent of their counterparts in the previous generation.
Denver, Colorado (PRWEB) April 30, 2013
The President of Rain Dancer Associates, LLC, Gail French has invested in a new website, one of the sites owned by RDA, LLC. In an effort to reach out to the "Boomer populace", Gail French, President, has announced a New Page: "Boomer Health" emphasizing articles on deep concerns of the Boomer population. Kicking off the series is the article entitled: "Undiscovered Diabetes". This continuing series of articles, authored by Gail French, will address the many issues encompassed in the title – Boomer Health.
Christofer French, Gail's Husband and the author of http://www.astrologygetalong.com stated: "Gail and I are Boomers and care about the same issues that other Boomers do." As a Psy.D., paralegal of 25 years, and former pastoral minister, he plans on contributing to Gail's authorship on an editorial basis. He has reached over 1 million views on Christofersflow (at) Hubpages (dot) com and has enjoyed writing about a host of topics and subjects since 2009. Together, they hope to make a contribution to these human concerns. "Undiscovered Diabetes" also appears in http://www.astrologygetalong.com.
Raindancergifts.com is an affiliate and provider of an array of links for discounts on great shopping and gift buying. Amazon, Go Daddy, HBO Shop, Michebag, Yahoo, Mattel, Epicurious, Scentiments, Discovery Store, Persona Labs, Cruise Direct, Hooked on Phonics, LiveStrong, Logitech, and All Wood Kitchen Cabinets are all there for whole hearted gift shopping with great discounts.
Along with Health and Gifts, a major focus of this site is a new A&R (Artist & Repertoire) Agent for I World Entertainment. This company has over 20 years experience in the music industry, IWorld's staff has lived in Hollywood and worked for Universal, Interscope, Capitol, Sony BMG and Capitol Records. With hundreds of major deal CEO contacts, and A&R friends such as raindancergifts.com, along with Radio Station and Club DJ's, Video and Audio recording masters, Music Magazine Journalists at their finger tips, it makes sense to start searches for talent and launch new careers. Raindancergifts.com goes out into the internet space and conducts marketing searches for new bands, artists with a drive to make a mark, and up and coming singers and musicians who already have built an internet presence.
Promotion is something that many cannot devote time to, even when they are professionally recording and performing. Raindancergifts.com, as an A&R for I World, throws their energies into the Marketplace to reach and attract young artists so that they can begin a thrilling and life changing opportunity with I World to realize their artistic goals.
Artists like Justin Bieber, Soulja and Tela Tequila have made it through the internet. Virtually pioneering a new way for artists to claim the brass ring, Raindancergifts.com, as an A&R, are thrilled to be involved in helping I Marketing make contacts and bring them into the I World fold. With a sense that the marketplace is changing in a revolutionary way, http://www.Raindancergifts.com is here to help bring new talent, great bands and super artists through the internet.