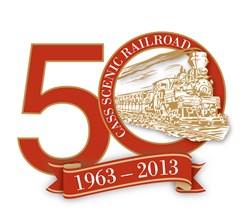 For the cost (generally free), the activities and interaction with park staff, you'll not find a better way to spend some time outside this spring.
SOUTH CHARLESTON, W..Va. (PRWEB) April 29, 2013
Back to basics may be cliché, but as technology distracts all ages with apps and virtual lifestyles, state parks are fielding more and more inquiries by youth groups, families and organizations looking for some basic outdoor activities or entertainment.
"People are looking for something to do as a couple, family, or group. Something affordable or free, outside and away from technology for at least a little while," said Sissie Summers with West Virginia State Parks. Activities vary. In May alone, visitors can find bird watching, disc golf, bluegrass evenings, Civil War encampments, mountain biking, steam locomotives and train rides, Irish Road Bowling, Island nature, and for some, a cabin retreat.
"I believe folks are genuinely impressed with the activities offered at state parks. For the cost (generally free), the activities and interaction with park staff, you'll not find a better way to spend some time outside this spring," Summers said. Events and activities are posted with frequency at West Virginia State Parks.
Events and activities in May through the summer months include:
Irish Road Bowling is a growing sport. Reported to be a pick-up game in Civil War times, a 28-ounce steel ball or bowl is hurled down a paved road. The fewest "bowls" to the finish line is the winner. The website lists all events statewide as well as nine Irish Road Bowling events featured at West Virginia's state parks this summer.
Wings of Wonder – Birds of Prey is a series sponsored in part by Wonderful West Virginia magazine. Three Rivers Avian Center conducts an hour-long presentation with educational birds at 13 areas. There is no charge to attend the programs and attendees get to see live owls, hawks and eagles, and learn about raptor habits and habitats. Click here to learn more about Three Rivers Avian Center and all their presentations in 2013 including at West Virginia State Parks.
Six Saturdays at Blennerhassett Island is a partnership with the Master Naturalist Chapter, "The Nature Nuts," from the Parkersburg/Marietta area. A different nature topic is featured. "It is the first nature-based programming we've had on the island in quite some time," said Matt Baker, park superintendent. The island activities focus on Blennerhassett history with docents and hosts providing tours of the mansion and grounds. Six Saturdays broadens programming to natural history. The Saturdays are open to the public. Lean more here.
Hiking and walks continue to be a staple in the basics of outdoor adventure. The State Parks website includes a tab "hikes and walks" which lists major hikes scheduled across the state. Family Trails Day at Canaan Valley is scheduled for May 4; to register call 304-866-4121.
Other not-so-typical outdoor activities to find include disc golf courses, available at Tomlinson Run, Pipestem Resort, Stonewall Resort, Chief Logan Recreation Center, and Greenbrier State Forest. RC car race tracks are open at Pipestem Resort featuring a dirt track and NASCAR-style oval track.
Bird watchers are twittering about the species spied in spring and into fall migration. Blue-winged Warblers, Orchard Orioles, Blue-gray Gnatcatchers, and local residents like Northern Mockingbird, Gray Catbird, Warbling Vireo, and many others are spotted and heard in the Tygart Lake area. A bird-banding weekend at Tygart Lake State Park on May 3-5 hosted by Joey Herron, master bird bander. There also will be bird surveys at Pipestem Resort and a morning walk at Prickett's Fort on May 4.
A Bluegrass Weekend at North Bend State Park, in its 19th year, features seven bands over a two-day festival on May 10-11. North Bend also features an Engines and Wheels weekend on May 4 in addition to a Civil War Encampment on May 3-4. A second encampment is scheduled on June 20, West Virginia's 150th birthday. North Bend State Park in Ritchie County is between Parkersburg and Clarksburg, W.Va., and home to the North Bend Rail Trail. The park offers mountain biking workshops throughout the summer to encourage outdoor recreation. The 305-acre lake is popular for canoe and kayak use as well as fishing. Visit North Bend or call 304-643-2931.
Cass Scenic Railroad celebrates 50 years as a tourist train on June 15, 2013. The Shay locomotives begin daily runs on Memorial Day weekend through the end of August. The trip schedule is online or call 304-456-4300 and ask for a printed brochure by mail. The town of Cass has 20 company houses that are renovated and available for vacation rentals year-round. The park offers online reservations for house rental. Tickets to ride the train are available in advance by phone purchase only. The original Cass line began in 1902 as a logging train and mill town. The train and town were purchased by the State of West Virginia in 1961. On June 15, 1963, Cass was reborn as a tourist train. This state park has the foremost roster of working gear drive steam locomotives.
For vacations and retreats, West Virginia's state parks feature lodges ranging from 20 rooms at Tygart Lake to 113 rooms at Pipestem Resort. Canaan Valley's new lodge will open in late fall and feature 168 rooms. Ten parks feature lodges. Many state parks also have cabins and cottages that run the gambit from Pioneer Cabins with gas lights and outdoor facilities to the posh Northside cabins at Blackwater Falls State Park.
Visit Blackwater Falls for more information. Discounts and packages are posted on the State Parks website and also on each state park or forest website under the "deals/events" tabs. A mid-week rental discount at many of the state park cabins is available in April through mid-May to enough visitation during an Appalachian spring in West Virginia.