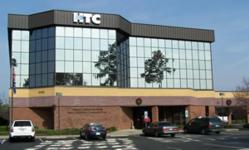 Alpharetta, GA (PRWEB) April 29, 2013
ZCorum announced today that Horry Telephone Cooperative (HTC) has joined a growing list of providers who have signed up to receive managed broadband services from the Atlanta-based wholesale provider. As part of the new agreement, Horry will be able to take advantage of TruVizion, ZCorum's web based diagnostic application for cable modem, CMTS and DSL, which integrates customer data, network metrics and other vital information that allows providers to analyze data, perform diagnostics and reach resolution. Providers use the tool for troubleshooting individual end-user modem and EMTA issues, as well as tracking down more widespread problems that are affecting plant performance. Horry will also have access to TechVizion, the companion mobile application for TruVizion that gives technicians the ability to pinpoint and resolve issues right in the field.
According to Kynn Allen, Horry's Network Operations supervisor, Horry had been looking for a diagnostics tool to help maintain high quality internet service for their subscribers, and chose ZCorum and TruVizion because it had "full functionality" and met all the needs they were looking for.
"We are extremely happy with what TruVizion has done for us," Allen said. "It has definitely lived up to our expectations. Having a view of the condition of our modems and equipment will let us see and anticipate potential problems"
Julie Compann, ZCorum's President and Chief Operating Officer, remarked that TruVizion has proven to be effective in reducing operational costs and increasing customer satisfaction for their affiliates. "We're very happy to welcome Horry Telephone Cooperative to our family of Affiliates and look forward to a long and successful relationship," Compann said.
Those interested in learning more about ZCorum's services, or in an on-line demo of TruVizion, can contact ZCorum at 1-800-909-9441 or by email at info(at)ZCorum(dot)com.
About ZCorum
ZCorum provides broadband Internet and communication solutions to telcos, cable companies, utilities, and municipalities, assisting in all facets of broadband implementation, integration, engineering and consulting, network monitoring and diagnostics. ZCorum also offers wholesale, private-labeled Internet services, including data and VoIP provisioning, email, Web hosting, and 24x7 support for end-users, enabling service providers to compete effectively in their local rural and suburban markets. ZCorum is headquartered in Alpharetta, GA. For more information, please visit http://www.ZCorum.com.
About Horry Telephone Cooperative
Horry Telephone Cooperative was founded in 1952 and is located in Conway, SC. Horry Telephone is the nation's largest telecommunications cooperative and the 18th largest telephone company. HTC offers local telephone service, long distance, Digital Wireless, Digital cable, High-Speed Internet Access and various advanced business services. Horry takes pride in providing reliable services to their community while ensuring their customers the best value as well as working with others in the area to provide a better community for everyone. Visit http://www.htcinc.net/ for more information.