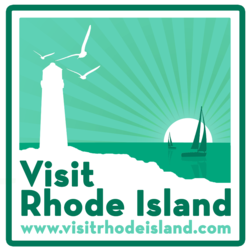 Warwick, RI (PRWEB) April 26, 2013
For the week of April 21, 2013, the Visit Rhode Island Facebook page (the official Facebook page of the Rhode Island Division of Tourism) experienced significant growth in user engagement. Weekly Total Reach increased by over 75% and People Talking About This (another Facebook metric) went up by nearly 60%.
These numbers are not atypical; Visit Rhode Island, a client of Rhode Island-based social media marketing firm, Driven Internet Marketing, has a Facebook fanbase that's seen significant growth since the start of 2013.
Arguably more important than the number of fans or "likes" that a Facebook page receives, is how often users interact with the page. The People Talking About This metric measures the level of engagement that Facebook users have with a particular organization's page. Leaving comments, liking posts, posting on the wall, mentioning or tagging a page on their own wall, RSVPing to events, and "sharing" pages or posts all count towards this metric. A successful Facebook page, like Visit Rhode Island, is one that consistently posts content that garners response from its fans or subscribers.
Working with Driven Internet Marketing, Visit Rhode Island has maintained a steady stream of page visitors and followers, and succeeded in delivering unique, quality content to drive involvement from state residents and visitors alike.
About Driven Internet Marketing:
Located in Rhode Island, Driven Internet Marketing – a division of Brave River Solutions – delivers strategic Internet marketing solutions to B2C and B2B organizations in a variety of industries that includes manufacturing, hospitality, healthcare and ecommerce. Through their four dedicated practice areas of social media marketing, website and mobile design, content marketing, and search engine marketing, Driven manages and promotes businesses online, attracting new audiences and cementing loyalty among existing customers. To learn more about Driven's online marketing services, please visit our website or call us toll-free at 1-855-231-1511.