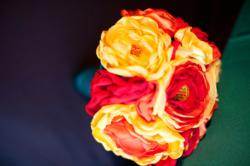 Palo Alto, CA (PRWEB) April 30, 2013
BrideBox, a professional wedding album design solution offering direct to bride professional wedding albums, has released new findings about the DIY wedding market. Contracted together with The Wedding Report, the market research study shows some interesting changes and an ongoing increase in the popularity of different elements of DIY weddings.
"We decided to conduct this study to better understand the size and the interest of the DIY Bride" says Bryan Passanisi, BrideBox Marketing Manager. "As our products, mainly DIY wedding albums, target the DIY modern bride. We thought we should better understand brides, their preferences and interest. The results of the study were somewhat surprising"
Some of the key findings include:
-About 80% of couples plan to DIY some or a few parts of their wedding.
-Topping the list for DIY items were print items and décor with around 57% of the DIY couples planning to handle at least one of the printed items (For Example: save the dates, invitations, programs, thank you notes, etc.)
-Saving money was the leading reason for going the DIY path. About 50% stated "saving money" as the prime reason for planning to DIY.
For the full report please visit
BrideBox: The Numbers Behind The DIY Wedding
About BrideBox
BrideBox is devoted to helping couples design their own wedding albums. The BrideBox line of wedding albums offers unmatched quality, without sacrificing top photo finishing that mark a professionally produced album. Through the BrideBox software platform, couples can create albums produced with the same individual attention of imaging professionals for a significant cost saving.
BrideBox is a division of DigiLabs, Inc., a privately-held company that creates superior photo products available through professional photographers.
Find BrideBox on Facebook - http://www.facebook.com/BrideboxWeddingAlbums
To download the free software application, visit http://www.BrideBox.com