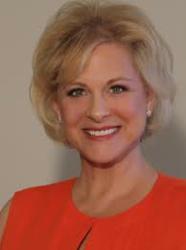 The design, color scheme, textures, light, furnishings, accessories and placement of each item in our indoor environments impact our senses, from moment to moment and shape how we feel about ourselves and others.
New York, NY (PRWEB) April 27, 2013
Green Matters Magazine, part of Sokol Media Incorporated's family of publications held the Top Women in Real Estate 2013 Awards Gala Thursday with a long list of esteemed women being awarded for their contributions to the world of real estate. The difference with this ceremony is many are awarded that are often overlooked including project managers, design architects, contractors, engineers and more. The people awarded have had a remarkable effect on the growing green matters of the real estate market. The entire industry has changed, and Debra Duneier leads the way with a design process that changes how people experience their homes, offices and public spaces and it's not just property owners, but structural engineers, contractors, designers, agents and everyone involved with the process. Debra is the creator of EcoChi®, a system built on a solid foundation of green and sustainable living, environmental psychology and classical feng shui, which is now embraced by both public and private communities.
Debra Duneier is the author of the award winning book, "EcoChi: Designing the Human Experience." EcoChi is a registered trademark, and is a certified Women's Business Enterprose (WBE), specializing in Interior Design. Debra is the creator of the coveted EcoChi system of design and the EcoChi 180° Seal. The seal is a differentiating certification for existing buildings and new construction, recognizing the successful implementation of 18 customized guidelines. For both public and private spaces, the EcoChi approach in design demonstrates a commitment to people and the planet. "I am so honored to be receiving this award, as we are living in an exciting time—there is now evidence that proves what we have all intuitively known, that every property has a life of its own and impacts us as we go about our lives. Our actions, energy and thoughts, as well as our well-being are profoundly influenced by our surroundings," says Ms. Duneier.
"Sokol Media Incorporated is proud to award those in the real estate industry that are often overlooked, and Debra's contribution is changing lives. We want the world to know that," says Lori Sokol, publisher of Sokol Media. The company publishes special annual issues profiling Top Women, Top Architects, Top Engineers, and Top 20 Over 40 in Real-Estate, honoring successful professionals. This year's gala was by invitation only, and is a testament to Sokol Media's commitment to award excellence where it is often overlooked.
About Sockol Media Incorporated
Entrepreneur, scholar, psychologist and mother, Lori Sokol, Ph.D. is president of Sokol Media, Inc., the publisher of Work Life Matters, Green Matters and NY Residential magazines. Through these publications and a body of other work, Dr. Sokol covers a number of pertinent social issues, including gender equality, the needs of working parents, environmental sustainability and strides made by female professionals determined to smash the proverbial "glass ceiling."
About Debra Duneier
An accomplished entrepreneur and accredited LEED® Green Associate, Debra has accepted an invitation from Senator Kirsten Gillibrand to be a member of her working group for Healthy Children. She is a board director of the Women Builders Council and Sarut Group, member of the U.S. Green Building Council, member of the International Feng Shui Guild, AIA New York, the Green Finance Committee of the Manhattan Chamber of Commerce, and a founding member of both the Belizean Grove and the LEXCI Group of the Women's Leadership Exchange. For more information visit EcoChi.com