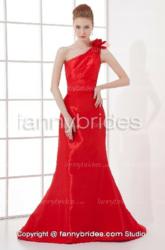 (PRWEB) April 27, 2013
FannyBrides.com always provides attractive savings on its women's dresses. Today, the company launches a promotion of cocktail dresses, up to 57% off. According to a spokesman for the company, these special deals will end on May 15, 2013.
Featured with rich materials, meticulous production, and fine tailoring, the cocktail dresses from FannyBrides.com are offered in many hot colors, like yellow, blue, purple, etc. As a top provider of women's fashion, and consistently ranked #5 on numerous review sites, FannyBrides.com's products are high quality and affordable.
"We believe that providing cheap cocktail dresses will help to expand our client base, and now, we are offering greatly discounted cocktail dresses, that will allow you to give a stylish impression to people today," says, Winson Yuen, CEO of the company. "We have much experience within the industry of women's dresses, and our high-quality and trendy dresses are very attractive for customers."
In addition, discounted shipping costs are also offered by FannyBrides.com. The company is trying to provide premium quality dresses at the lowest prices so that every lady out there looks unique.
About FannyBrides.com
FannyBrides.com is a professional manufacturer and retailer of wedding dresses and special-occasion dresses, supplying a wide range of cheap bridesmaid dresses, wedding dresses, evening dresses, cocktail dresses, and more. The company aims to deliver women worldwide all kinds of dresses at affordable prices.
More information can be found at: http://www.fannybrides.com/