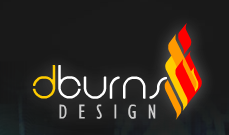 The design we'll provide her with will for certain give her the edge when it comes to the look and style of the site.
Santa Monica, CA (PRWEB) April 27, 2013
Representatives with DBurns Design ( http://dburnsdesign.com ) announced today that while its developers are working on a new website design for legendary music artist Chaka Khan, they've built a custom coming soon page that features what it calls, 100 Days of Chaka.
"Unlike most coming soon pages, which only have the words 'coming soon' we've created a 'coming soon' page that actually intrigues visitors," said Daniel Burns, owner of DBurns Design. "We have songs of the day, quotes of the day, music to click and listen to that highlight the career of Chaka Khan and the positive things she is doing in the community."
For example, Burns pointed out, for Day 34, which was April 25, the Song of the Day that's listed on the custom coming soon page is "Missing You."
Burns said his company is pleased to have been chosen to create a new design for a new Khan's official websites, located at http://www.chakakhan.com.
"It was backstage at this Essence Awards show in 1999 that I broke down after hearing the stories of the mothers of slain children, Khan recalls. "At that moment, I knew I had to start giving back. I created the Chaka Khan Foundation to help at-risk women and children and I'm even more committed today to help wherever I can."
Known as the Queen of Funk-Soul, Khan is a 10-time Grammy Award winning singer-songwriter who became popular in the 1970s as the front woman and focal point of the funk band Rufus.
As a solo artist, Khan recorded signature hits, which include "Tell Me Something Good", "Sweet Thing", "Ain't Nobody", "I'm Every Woman", "I Feel for You" and "Through the Fire".
"There's no doubt that Chaka Khan is a great music artist, but the things she does to help the community says more about her as a person," Burns said. "The design we'll provide her with will for certain give her the edge when it comes to the look and style of the site."
For more information, please visit: http://dburnsdesign.com/services_main.php and http://dburnsdesign.com/news
About DBurns Design
DBurns Design is a leading website design agency based in Los Angeles, a city in constant motion and change: The weather, the cultural mix and the geographic location give it a special "LA vibe" that no other city has. It is the bellwether for modern trends. The strong Latin roots and European influx provides natural communication with the global market.
DBurns Design is a product of this environment, where creative thinking, eclectic designs and solid business principals are the foundations for a group of professionals that are dedicated to their craft, not because they "have" to, but because they "love" to.
At DBurns Design we are always expanding our horizons and pushing the envelope. Our greatest resource is the diversity of our human element. With a staff that has hands on experience in design, art, media planning, media buying, web development, e-commerce and marketing, DBurns Design offers turnkey solutions to big and small projects alike. Search for us on Google: http://goo.gl/pV4HH
Contact Details:
Daniel Burns
Dburns Design
1431 7th Street - Suite 305
Santa Monica, CA 90401, USA
Tel: 310 882 2166
Fax: 501 637 4596
Source: Dburns Design
###