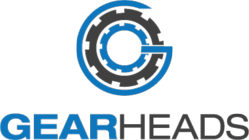 Rogers, AR (PRWEB) April 29, 2013
The founders of GearHeads.org, the leading source for automotive industry news and rumors, recently unveiled their newest auto industry website, 2015Cars.net (http://www.2015cars.net) The new site is a sister site to GearHeads and will be dedicated to giving readers the latest information on anything with a motor due for release in 2015.
Chris Riley, founder of GearHeads.org and 2015Cars.net, talked about the new site when he said, "As auto manufacturers are trying to keep their latest technological advancements under wraps, we will be the creepy guys stalking them in the windowless van. Although our techniques scream "probable cause" we will use our cheeky shenanigans in order to get the information and then share it with all of you, for free. We simply want you to enjoy our in depth articles."
2015Cars.net will be packed with useful information from the same often offensive journalists at GearHeads. The founders of the site vow to under-promise and over deliver, unlike other sites that fall short of delivering anything with substance. The fixation for the site will be anything with the latest automotive design and advancement.
"Since 2015 will come faster than you expect, we "gearheads" are working diligently in order to follow and report the latest in the automotive grapevine. The best part is that the more readers we have means more money we can shyster out of naive investors to go on extravagant test-driving weekends. Plus it helps fund all the bribes and blackmailing that we have to do in order to get the latest scoop," says Riley about the new site.
A full overview about the 2015cars.net site can be found in the following article on the GearHeads.org site (link to article). Auto enthusiasts can also engage in conversation with other auto fans on the 2015 Cars Facebook page or by following 2015 Cars on Twitter.
About GearHeads.org:
The founder of GearHeads.org, Chris Riley, has built hundreds of successful websites on the premise that offering edgy, informed and objective information that people truly want must be a guiding principle –not an optional consideration. The GearHeads.org team has been involved in nearly every aspect of the auto industry, including car sales and mechanic work. Riley, who handles the marketing and SEO aspects of the site, prides himself on an innate ability to wreck vehicles. This site is comprised of a formidable team with a successful legacy – and some of the boldest, edgiest views on cars around. Learn more at GearHeads.org.
Chris Riley
Gear Heads
4796448280