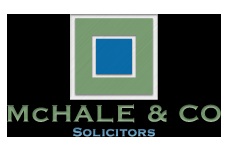 Altrincham,Cheshire (PRWEB UK) 29 April 2013
McHale &Co Solicitors based in Altrincham are now offering an Arabic speaking service for their clients.
One of their former partners has returned to Manchester after working and studying in the Middle East. Having added Arabic speaking to their skills set. An Arabic speaking solicitor is now available for business and personal legal matters.
McHale & Co. have been offering Polish Speaking services for some time now and the addition of Arabic is one more example of how they constantly innovate the services they provide their clients.
McHale & Co. provide legal services for private individuals and Businesses. They operate in many niche areas including :
Sports Law
Equine Law
Interest Rate Swap Mis-Selling claims
Andrew McHale principle of the practice stated "We are based in Altrincham and Heywood but we are easily accessible throughout the Greater Manchester area, as well as having access to excellent transport networks nationally. We are therefore able to provide legal services to clients locally and nationwide."
About McHale & Co.
McHale & Co. have been providing Niche legal services for over 20 years. With a network of 3 office locations and expert solicitors they aspire to be the best provider of legal services in the North of England
For more information visit http://www.mchaleandco.co.uk