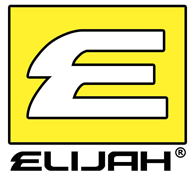 Chicago, Illinois (PRWEB) April 29, 2013
Elijah, an industry leader in electronic discovery and computer forensic solutions, has begun the rollout of its enhanced ESIQ managed services offering incorporating proprietary technology Elijah has developed to minimize litigation costs. The core components of the enhancements include eDiscovery Integrator, a web-based system for managing the litigation lifecycle, and ESPI, Elijah's predictive coding software that substantially reduces legal review costs and turn-around times.
"Elijah's ESIQ managed services offering has provided clients with the highest quality service delivered with predictable flat rates that help control eDiscovery expenses," said Elijah president Andrew Reisman. "By including our proprietary eDiscovery Integrator and ESPI technology solutions at no additional charge as part of our managed services package, Elijah is providing a unique value proposition unmatched in the industry."
Elijah recently added one of the 50 largest companies in the U.S. to its roster of ESIQ managed services clients, and is continuing to develop technology solutions designed to improve efficiencies for clients with litigation needs. Additional information about Elijah's managed services solutions can be found at http://www.elijaht.com/managed-services.
About Elijah Ltd.
Founded in 2003, Elijah Ltd. is an industry leader in providing electronic discovery and computer forensic solutions. Elijah has been recognized as among the top twenty companies nationally in e-discovery processing capacity, and is called upon by many of the largest law firms and Fortune 500 companies to meet their computer forensic and e-discovery needs. Elijah implements successful strategies to manage and store electronic evidence efficiently, including its Litigation Cloud solution that enables law firms and corporations to reduce litigation and IT expenses, enhance functionality and increase profitability. For additional information please contact info(at)elijaht(dot)com, visit http://www.elijaht.com or call 866-354-5240.