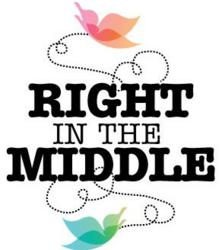 "This is a time when a girl begins to form a lasting sense of who she is in the world. Moms have more impact than they think."
- Michelle Icard
Charlotte, NC (PRWEB) April 30, 2013
Middle schoo l is big deal. Right in the Middle is a mother/daughter workshop that helps them both celebrate and prepare for middle school. Michelle Icard, creator of the popular tween parenting blog MichelleintheMIddle.com, announces four workshops for Moms and their teenage girls going into or just starting middle school to help them with the transition to this new social dynamic. The first conference is May 5 at the Piedmont Natural Gas headquarters in Charlotte.
The workshops help strengthen the connection between Mothers and their daughters and open the lines of communication before the middle school drama begins. The program includes presentations, activities and live music that address many of the social concerns of middle school: boys, brains, bodies and behaviors.
Icard will talk with the moms and girls separately about changing friendships and relationships in middle school: friends and frenemies. According to Icard, "This is the time in a girl's life when she begins to form a lasting sense of who she is in the world. There are forces at work that can fill a middle school girl with doubt, particularly the media and her peers. But moms have more impact than they think in keeping those at bay. Right in the Middle is an opportunity for moms to help their daughters keep a strong sense of identity, self-worth, joy, and community through the middle school years."
The program includes guest speaker Rosie Molinary, a nationally-recognized expert on body image and self-acceptance, college professor and founder of Circle de Luz, a local non-profit that empowers young Latinas. Molinary says, "Middle school can bring a tidal wave of self-esteem and body image issues, and girls are particularly sensitive. It is easy for a parent to feel helpless, but studies have found that mothers are the most important body image influencers in their daughters' lives, and they can have a profoundly positive effect. In her breakout session, Molinary will introduce to the moms creative and thoughtful strategies for empowering their daughters while receiving support for individual concerns.
Several local companies, including Southeast Psyche, Costco, Gigi's Cupcakes, Trifecta Athletics, Zebra Restaurant and Karina Dresses will participate in support of the events, providing food, information and raffle items.
There are three additional Right in the Middle conferences scheduled this summer:

August 4 in Columbia, SC at Spring Valley Country Club
August 18 in Charlotte at Shalom Park
August 21 in Charlotte at Shalom Park
For more information about this workshop, or to bring this to your town: http://www.MichelleintheMiddle.com/rightinthemiddle.
Michelle Icard writes MichelleintheMiddle.com, a humorous but helpful blog with tips and information for parents with middle school teens. She is the creator of Athena's Path and Hero's Pursuit, social education curriculum for middle school teens.