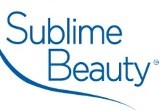 The art of this practice has been lost, says Kathy Heshelow, Founder of Sublime Beauty®, but can be revived very easily today, and it is a thoroughly modern idea.
St. Petersburg, FL (PRWEB) April 30, 2013
Everyone wants better skin and better health. Sublime Beauty® introduces a very simple yet very powerful tip to help everyone attain both. This simple technique has long been overlooked: Skin Brushing!
Skin Brushing has been practiced through the ages, from ancient Egypt and ancient Green, in Ayurvedic India, in Japan and even in several Native American tribes. The art and knowledge of this practice have been lost but can be revived very easily today, says Kathy Heshelow, Founder of Sublime Beauty®, and dry brushing is a thoroughly modern idea. Why? What are the benefits of dry Skin Brushing?
The skin is our largest organ, very important for elimination of toxins and for defense. The body sheds skin each day, but as we get older, it is harder to shed the dead cells properly. This can "clog up the system" and put strain on other organs such as the kidneys. The simple act of dry brushing the skin will support your health.
Summary of Benefits of Skin Brushing
1) Keeps the skin clear, allows it to breathe and function as it should. Skin Brushing will reveal a softer, more glowing and more functioning skin.
2) Skin Brushing will improve and benefit blood circulation. This is so important for good health.
3) The Lymphatic system will be a strong beneficiary of Skin Brushing, too. The lymph system does not have a pump like the heart for our blood, and relies on muscle movement or massage. Proper Skin Brushing each day will help the lymph system move, drain and will support the immune system.
4) Helps muscle tension and stress. The simple act of Skin Brushing is a stress-buster!
5) Cellulite management. Skin Brushing helps to break down the fat deposits and toxins under the skin that cause dimpling, and help to flush them away. Of course, additional attention is needed to handle cellulite but brushing the skin can help with maintenance. (Sublime Beauty is introducing an organic anti-cellulite line in May called Cellulite Whisperer®.)
6) Detoxifies. As mentioned above, Skin Brushing will help move toxins from the surface of the skin (dead cells and pollution accumulated there) and will help the lymph system do its job.
What is the correct way to Skin Brush?
There are just a few tips to keep in mind. Always brush towards the heart - moving from feet upward. Use a natural bristled brush with a long handle, such as the one Sublime Beauty® specifically choose for Skin Brushing. Do not brush so hard that it hurts your skin, but not too lightly either. It should feel pleasant. Never brush over open sores or your face. Brush dry skin, not wet or damp. And each family member should have their own brush.
Sublime Beauty® feels so strongly about the benefits of Skin Brushing that it is offering a special 15% off discount for its brush for several days (supplies limited.) Simply use the code: Skinbrus at checkout.
Better health, better skin, better circulation and a feeling of invigoration can be attained with daily Skin Brushing.
About Sublime Beauty®
Sublime Beauty® focuses on skin care and quality anti-aging products.