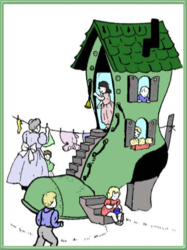 Kernersville N.C. (PRWEB) April 27, 2013
A just published White Paper from Lexis Global Marketing , "Real Estate Investor Financial and Education Hurtles Overcome," offers solutions for Independent Real Estate Investors to help overcome some of the hurtles that might prevent them from taking advantage of the many excellent opportunities available in today's real estate market.
According to David Amos of Lexis Global Marketing, there are four key hurtles for Real Estate Investors in investing in real estate today, and each can be overcome:

A good education in the fundamentals of Real Estate investing, especially an understanding of what makes a good investment and how to structure a deal to make sense for the buyer and seller.
A source of 60 day to 24-month funds to assist with the initial purchase and renovation.
A source for Transactional Funding to get through the closing process.
And a partner who can provide Proof-of-Funds letters when needed in the bidding process.
According to Amos:
"We want to pass on fixes to these traditional hurtles to Independent Real Estate Investors that we have found useful ourselves.
"Whether the investor's objective is to simply find and pre-qualify potential renovation targets and turn them over to a contractor to develop ("Flip") or to renovate and sell or rent out the refurbished home themselves ("Fix and Sell" or "Fix and Hold", there are solutions to financial challenges that we have found and are happy to pass on to Independent Real Estate investors, no matter what their strategy and resources might be.
"With the proper training and resources, real estate investing provides one of the historically positive returns on investment for an educated investor while providing a huge benefit to our communities and it citizens, and LGM hopes to provide, through this white paper, a service to both seasoned and new real estate investors to allow them to participate in the opportunities of the present real estate market."
This White Paper is now available from
http://www.lexisglobalmarketing.com/real-estate-investor-financial-and-education-hurtles-overcome/
About:
Lexis Global Marketing LLC (LGM) works with clients to develop and implement their marketing programs and strategies, domestically and internationally. http://www.LexisGlobalMarketing.com
Contact:
David Amos
Lexis Global Marketing LLC.
Tel 1-336-817-7376
Email: damos(at)lexisglobalmarketing.com
Address: 931-B South Main St., Suite 154
Kernersville NC USA 27284
About:
Lexis Global News (LGN) features current items of interest in business, technology, manufacturing, health and wellness, education, fashion, travel and life style.
LGM is a division of Lexis Global Marketing LLC.
http://www.lexisglobalnews.com/
Contact: Robert Allen
Lexis Global News
Tel 1-336-775-8617
Email: featurerseditor(at)lexisglobalnews.com
Address: 931-B South Main St., Suite 154
Kernersville NC USA 27284