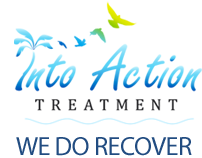 Miami, Florida (PRWEB) April 27, 2013
Into Action Treatment Center is a proud sponsor of the Southeast Florida Chamber of Commerce Home and Health Fitness Expo at the Boynton Beach Mall, which is taking place this Saturday and Sunday. The event is focused on promoting healthy living through exercise and diet. The goal of the expo is for people to learn new and healthy ways to live and be active in their daily lives.
Into Action Treatment is a perfect sponsor for this event, since their focus is on healthy choices in life too. They are the world's only Hyannis format Big Book Step Study drug and alcohol rehab center in the world. They help their clients recover from addiction and part of this process is learning to live a healthy life in sobriety and making small and sustainable healthy choices in their new lives. Into Action is a strong proponent of physical health, as most of their clients come to them after years of unhealthy living, with little to no physical exercise. Andrey Rossin is the founder of the addiction treatment center and he said this about being a part of the Home and Health Fitness Expo, "We are excited for our center to be sponsoring such a great event. We know how much of a difference physical activity makes in our clients' new lives in recovery. We are also very excited about connecting with the local community and businesses at this event, because almost everyone knows someone who lives with addiction. We are here to help the community find answers and recovery from addiction."
Into Action Treatment is a small 24 bed coed drug rehab center located in Boynton Beach. Into Action is a very unique center, which focuses on long term recovery for addicts and alcoholics. Most treatment centers in the industry are 28 days, however Into Action is a minimum of 45 days, while most clients who complete the program end up staying over 90 days, even if their insurance money has run out. For more information on Into Action Treatment and how they can help those affected with addiction, visit their website at http://www.intoactiontreatment.com, or call their 24 hour hotline at 1-855-933-6732 for free addiction advice and treatment options.