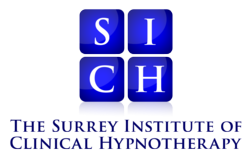 If you don't make the effort to do this, I could be seeing your children in thirty years as clients
Wallington, Surrey (PRWEB UK) 28 April 2013
According to a new report published yesterday by The Surrey Institute of Clinical Hypnotherapy, having overly critical or pushy parents could cause lack of confidence in later life.
In the report the overall percentage of clients that reported their parent or parents being critical or pushy, i.e. putting significant demands on the child with regards to performance in school or in sports etc, was 41%.
The report highlights that, in a study of previous clients that had hypnotherapy for confidence, nearly half (48%) of the subjects said that they believed their parents were overly critical or pushy whilst they were growing up.
Out of the clients that had hypnotherapy for presentation nerves, perhaps unsurprisingly, having critical or pushy parents was reported by 85% of the subjects with the majority reporting critical parents causing them to feel insecure as a child.
The definition of critical or pushy parents was subjective as each client would have their own definition as to how critical or pushy their parents were, and what their definition of normal was.
Advice for Parents
Often parents and children become locked in a vicious battle of unhealthy interaction. Criticism and punishment lead to insecurity, disobedience and withdrawal; this leads to more criticism then more disobedience and withdrawal and all the while damaging the child's confidence.
When parents criticise it is normally well intentioned. They criticise because they are worried about how the particular behaviour will play out in the future. They are hoping to create better behaviour in the future, but is it a better future for the child or parent? Often the lines are very blurred.
Children, when they are not angry and discouraged, want to do well. Children generally want to earn praise and approval, and they want their parents to be proud of them.
The best solution is patient and respectful listening. This helps children to bounce back from the common aggravation and disappointments of childhood.
Listening does not necessarily mean agreement or giving in to unreasonable demands. By listening, parents make a real effort to understand and appreciate the child's point of view and to recognize what is right about what the child is saying before pointing out, if needed, what is wrong.
Paul Howard, anxiety specialist at the Surrey Institute of Clinical Hypnotherapy, and Marketing Director at the National Council for Hypnotherapy, said "Excessive criticism from parents is probably the largest causal factor that I see with anxiety clients. We need to temper our criticisms and in particular not forget to praise when they do something positive. If you don't make the effort to do this, I could be seeing your children in thirty years as clients."
The Surrey Institute of Clinical Hypnotherapy is committed to raising awareness to the help that hypnotherapy for anxiety can bring to sufferers. It is far cheaper and more sensible to remove the anxiety at the source than to relieve the symptom in the short term using drugs.
For most people the main question in their mind is does hypnotherapy work? However, with the amount of research available showing the efficacy of hypnotherapy with anxiety, the question they should be asking is how quickly will it work?
Paul Howard has been practising hypnotherapy at the Surrey Institute of Clinical Hypnotherapy in Wallington, Surrey for over 11 years. He specialises in hypnotherapy for anxiety and psoriasis and is a Fellow and the Marketing Director for the National Council for Hypnotherapy.