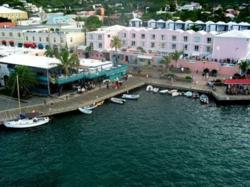 With its vibrant historical towns, Danish architecture, palm-fringed beaches and rolling hills, St. Croix is the ideal location for a photography workshop
St. Croix, US Virgin Islands (PRWEB) April 30, 2013
Hotel Caravelle, located on the scenic island of St. Croix, US Virgin Islands, is welcoming beginner and semi-pro photographers to join a week long photography workshop this Fall organized by Peggy Farren of Understand Photography. The photography package, which includes exposure classes, underwater model shoot, photo walks as well as nightly discussions and much more starts at $1,995 per person for early registration. The week-long educational adventure which is available September 29 through October 6, 2013. To book the stay, visit http://www.meetup.com/UnderstandPhotography/events/99751482/
"With its vibrant historical towns, Danish architecture, palm-fringed beaches and rolling hills, St. Croix is the ideal location for a photography workshop," stated Naples' Hotelier Sid Kalmans, "And as an American Territory, no passport is required – making it even easier to discover this part of the world." Sid Kalmans, who will personally escort the group, is an avid photographer, has owned the popular Hotel Caravelle in St. Croix for 30 years and is an owner of the Lemon Tree Inn of Naples.
Understand Photography, a Florida-based provider of educational programs, is the organizer Hotel Caravelle's Photography workshop. Instruction will be provided by award winning artistic photographers Cathy Nocera and lifestyle and portrait photographer Peggy Farren. Attendees will learn key elements of lighting, composition as well as editing and shooting skills. Additional classes in software including Photoshop, will be offered. Students enjoy individualized instruction while exploring the culturally rich, verdant Caribbean island of St. Croix. As the photo instructors offer tips, guidance and advice regarding photography, experts in the island's history and culture with guide participants across the island.
As the largest of the US Virgin Islands (28 by 7 miles), St. Croix offers a terrain that rolls from a lush rain forest to cactus-speckled hills. The island is home to two historic towns, Christiansted, which is home to a mustard-yellow fort and well-maintained historic buildings, and Frederiksted, home to a dark red fort and charming West-Indian style architecture as well as the islands cruise ship pier. Between the two towns and beyond, St. Croix offers a surprising abundance of unspoiled shoreline, a rain forest and historic ruins for this one-of-a-kind photo expedition.
Located on the waterfront in the historic town of Christiansted, Hotel Caravelle blends European style with Caribbean charm. The hotel's 43 rooms, all with ocean views, offer with all the amenities including a/c, satellite TV, phone, iron and ironing board, hair dryer and radio. Hotel Caravelle is walking distance from cafes, shops, galleries and historic sites and buildings. For more information visit http://www.hotelcaravelle.com or call 800-524-0410.