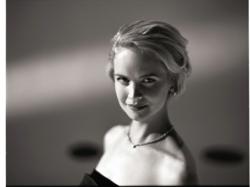 London, United Kingdom (PRWEB) April 30, 2013
Balmoral Companies operate as multiple trading facilities in the British Virgin Islands (BVI) and United Arab Emirates (UAE) teaming with accredited investors Worldwide. This year, Balmoral has two divisions, Renewable Energy and the newly acquired Arts & Entertainment division, with partnerships around the globe, celebrating 25 years of growth and innovation.
In preparation for Cannes, Balmoral and sister company Cinewerx Ltd. London, have organized a motion picture fund in conjunction with the debut of Balmoral Arts & Entertainment to finance several Pictures. Rodney Kincaid, CEO of Balmoral, reported signing a Memorandum of Understanding (MOU) for £50 Million GBP (British Pound Sterling) with Cinewerx Ltd in London.
Cinewerx Ltd, first established in California in 2006, is motion picture & 3D animation production company at the creative and business core for each of its projects. Gilbert Nash, Managing Director, says that Cinewerx is a young enterprise teamed with seasoned professionals around the globe working to establish itself as a successful, respected international production company.
Current production activities include a supernatural thriller, to be filmed in Canada and Istanbul during 2013, and a 3D Animation feature already in production with Motion Makers Animation Studio, in Mumbai, India. As a service company, Cinewerx offers production consulting, packaging and partial funding. Cinewerx also offers casting and location scouting services throughout Europe.
First to be pre-selected for Balmoral movie funding is an epic-style motion picture entitled AMERICAN ROYALTY. For promotional purposes, Balmoral has financed an extensive "pre trailer" which can be viewed (industry professionals only) by contacting Samuel Kincaid, VP of Balmoral Arts & Entertainment: Samuel@balmoralfinancial.com.
American Royalty introduces a new actress in the role of Grace Kelly, the young American beauty who became a princess, and with whom the entire world fell in love. Grace Kelly was born to an Irish-American Family in Philadelphia. AMERICAN ROYALTY is the graphic story of how her family, led by Jack Kelly, was the foundation and catalyst for what Grace later achieved and became. Her father, Jack, was a first generation American who sought to prove that he could reach the highest levels of American Society despite the fact that he belonged to an Irish minority shunned by the privileged upper-class in Philadelphia.
History knows that Jack Kelly won three Olympic gold medals and became one of the greatest sports heroes in 1920's America. He later drove his son to continue the family's quest for greatness in sports, but neglected his wife and daughter Grace, as he went on to have multiple affairs and indulge in the intoxicating powers of wealth & fame.
When Grace Kelly left home and found her own path as an actress, Jack intruded heavily. After the family reached a breaking point in a sudden and painful turn of events, Jack Kelly found his way to redemption and the family was saved.
During his last years, Jack had the distinct satisfaction of seeing his family achieve a pinnacle of esteem as his daughter Grace won an Oscar and then became a Princess, whose fame and recognition still endures as an icon of style, beauty, elegance and glamour.
Meet Balmoral and Cinewerx in Cannes.
For an appointment, contact:
Samuel Kincaid: samuel@balmoralfinancial.com +1-614-260-6053 (USA)
Gilbert Nash: mail@cinewerx.com, +44 771 442 4425 (London)