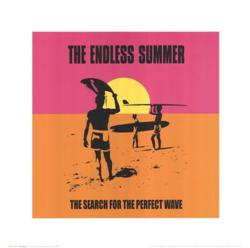 Delray Beach, FL (PRWEB) April 29, 2013
Discover new summer posters at PosterNation.com. The weather is warming up and the school year is winding down, so that means it's time to relax and decorate for summer. PosterNation.com now offers summer movie posters, such as the famous 1960s surf movie, The Endless Summer. Shoppers will also find posters of sports, landscapes and activities with summer themes.
Francois Buchs, co-founder of PosterNation.com, said, "Framed seasonal art prints are the perfect way to enjoy your favorite season throughout the year. In addition to summer art prints, PosterNation.com also has a wide variety of autumn, winter and spring art prints."
Finding the right art print can add a beautiful focal point to any room. Discover the large selection available at PosterNation.com. All of the posters and art prints can also be custom framed for a fraction of the cost of local framers, without sacrificing quality.