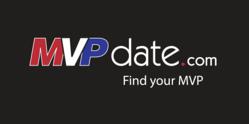 MVPdate.com brings an entirely new perspective to online dating and meet ups.
New York, NY (PRWEB) April 29, 2013
MVPdate.com is excited to announce its launch into the online dating world. This niche-dating site is dedicated to connecting sports fans for social networking, friendships, and long-lasting relationships. MVPdate.com creates a fun environment for people to meet and bond over their love of sports and professional sports teams. Members can choose their favorite sports teams and search for friends, meet ups, or romantic relationship, based on their love of sports and common interest in these teams.
Chris Schmidt, Co-Founder, said "MVPdate.com brings an entirely new perspective to online dating and meet ups. Members can find a compatible match and plan the entire experience online. Our partnerships with apparel, ticket brokerages, restaurants, bring you all the tools to enhance your meet up experience". MVPdate.com is quickly growing to become one of the premier online dating and meet up facilitator for sports fans. Its core presence will be in the New York metro, but will quickly expand nationally with recent support from financial backers. Our growth strategy includes developing a meet-up environment for local sports leagues (i.e. kickball, flag football, softball, etc.) and partnering with college alumni organizations to become an official vendor for NCAA outings. These components are part of our phase I plan and will be fully executed by Q3 2013.
Find a fan gathering, dating match, purchase game day tickets, pick out your latest apparel, MVPdate.com offers it's members the complete dating experience. For more information, please contact publicrelations(at)mvpdate(dot)com.