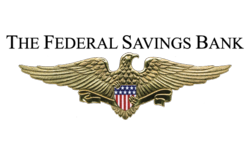 Shadow inventory has declined 18% from January 2012 to 2013.
Chicago, IL (PRWEB) April 28, 2013
Shadow inventory has continued to decline throughout 2013. The Federal Savings Bank reminds readers that the term "shadow inventory" is an important real estate aspect to follow because it stands for properties that are either in foreclosure and have not been sold yet or homes that owners are delaying to put on the market until conditions improve. Since shadow inventory has declined throughout 2013 we may use this economic component (apart from others such as new homes sales, pending home sales, and housing starts) as a re-confirming indicator that housing is on the road to recovery.
The last time The Federal Savings Bank spoke about shadow inventory was on on January 4th when it reported that inventories were down 12.3% from October 2011 to 2012. The bank is now proud to echo news from CoreLogic, a leading provider of information, that shadow inventory has declined 18% from January 2012 to 2013.
"The trend in shadow inventory continues to support a housing recovery. In fact, given that the January year over year numbers show a larger decline than that of October, we see the housing recovery gaining momentum in recent months" says Nick a bank at The Federal Savings Bank.
The numbers are impressive as shadow inventory for January 2013 was 2.2 million units which is 28% below a peak number in January 2010. With these healthy reductions in shadow inventory first-time homebuyers should seriously consider the implications of a more active housing market and higher home prices. Homebuyers may wait for property values to decline or for interest rates to fall further, but this wait may be at the expense of higher home prices.
The Federal Savings Bank encourages all its perspective mortgage applicants to get their finances and paperwork in order so that they may get approved for a mortgage as soon as possible. When approved for a mortgage, the individual may revise their property search with their agent and gain the advantage of looking like a serious buyer when placing a bid on a listing. For more information on the housing market or to read more information about mortgages please visit: TheFederalSavingsBank.com