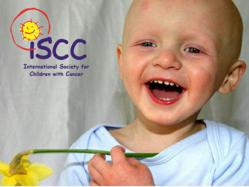 One World One Love, One World One Life !
Irvine, CA (PRWEB) April 28, 2013
To benefit children with cancer, The International Society for Children with Cancer will host a gala event that pays tribute to its top donors, called "The Angels of MAHAK" at the opulent Beverly Wilshire Hotel in Beverly Hills, California. This special event, which will help directly raise funds for cancer victims, takes place on Saturday, May 11, 2013 and begins at 6PM. Radio personality Sharzad Ardalan and actor Houshang Touzie will host the nighttime gala tribute.
At the start of the event, a formal reception for guests will be followed by a silent auction to benefit children with cancer. Then, a high fashion show will commence, which features the apparel of designer Simin Rouhani Taghdiri. At 7PM, a formal gourmet dinner will be served to all guests during the fundraising segment of the gala.
ISCC has invited several notable performers to provide a variety of exciting entertainment for the audience at this unique benefit to fight cancer. Composer and orchestral conductor Loris Tjeknavorian will lead a live ensemble and virtuoso soprano Raeeka Yaghmai will sing several popular songs at the event.
Based on the attendance and donation levels attained at their previous fundraisers in the last year, the ISCC staff anticipates a great success for "The Angels of MAHAK."
The International Society for Children with Cancer is a non-profit, non-governmental, non-political international cancer society. Among the leading child cancer charities around the globe, ISCC is dedicated to helping children with cancer, regardless of their financial status and nationality. ISCC strives to connect with those who want to donate to cancer in an effort to save the children by breaking the link between children and cancer. 100% of all donations are tax deductible.
The International Society for Children with Cancer support staff is available for both mainstream national and regional online, print, radio and television interviews. Images and information about ISCC and how to donate to the non-profit are available on: http://www.iscc-charity.org