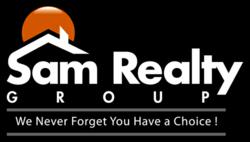 We never forget you have a choice!
Irvine, CA (PRWEB) April 29, 2013
As a prime a real estate agent in Irvine, Sam Ali of Sam Realty Group, has seen the many downs and the recent ups in the housing market. In 2013 alone, residential units rose over 16%. Things are looking good for the real estate industry, but buyers have fewer inventories to purchase from than ever before. Many pros say that the market may recede, however, because of investor-led purchases and the slow return of the U.S. economy. These and other reasons have affected the southern California market in the process.
As a real estate agent in Irvine and other nearby Orange County markets, Sam Ali has gathered a few ideas about these trends locally. "There are some amazing properties available right now, even though inventory is scarce. Some may be good for wealthy retirees, while others are good for certain investments," explains Sam. According to CNN Money.com, investors are what caused the real estate boom in the first place, when interest rates and home prices dropped. Many of the properties that they buy become long-term rentals, the rate of which hasn't gone up enough to make the purchase worthwhile. "But in tourist areas like Laguna Beach and other places in Orange County, we get lots of vacation rentals all year around, defying the national trend," says Ali.
Average employment levels in the spring were less than the last quarter, so people are more hesitant to make a long-term real estate investment, like a home. Ali also notes that the Orange County median income is well over the national average, so residents looking for homes will pay more and will be more apt to buy. "We may have more expenses, but we also make more and have good job security, so buying is still a strong option."
As a top real estate agent in Orange County, Sam Ali has created favorable and exciting deals for a diverse group of clients, from luxury estate investment buyers to prime commercial property sellers. Sam Realty always works from client needs towards client fulfillment, which is determined by precisely analyzed information about the market. Ultimately, Sam Realty is in operation to make clients happy while leading the top real estate agents in Orange County.
The Sam Realty Group team is available for both mainstream national and regional online, print, radio and television interviews. Images and information about SRG are available at http://www.samrealtygroup.com.
Contact:
Sam Ali
Sam Realty Group
140 Newport Center Drive
Newport Beach, CA 92260
Telephone (949) 354-4430
Fax 909) 802-7904
E-mail: samali(at)ashrealtors(dot)com