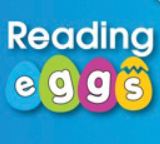 Five Tips for Developing Children's Reading Confidence
Denver, Colorado (PRWEB) April 29, 2013
Reading Eggs, the online reading program for 3 – 13 year olds, has published five essential tips to enhance story reading time and help children gain the confidence to become successful readers.
The article advises parents to designate a regular reading time and place where children can read in comfort and focus without distraction. When reading to a child, modulating tonality and expression to suit different aspects of the story is also highlighted as essential to making reading time more enjoyable and to help instill a positive attitude towards reading.
Parents are also advised to regularly monitor their child's comprehension of the story by recapping key developments and asking their child questions.
In addition to its comprehensive series of reading lessons and activities, the Reading Eggs program includes a library of over 1,000 ebooks available online and on the iPad. The library includes nursery rhymes, illustrated chapter books, full colour non-fiction books and a range of classics.
More info at: http://readingeggs.com.au/articles/story-reading-for-kids--5-tips
About Reading Eggs
Developed by educators with over 25 years' experience, Reading Eggs online lessons instruct children in the five areas crucial to literacy development – phonemic awareness, phonics, vocabulary, fluency and comprehension. Reading Eggs focuses on a core reading curriculum of skills and strategies essential for sustained reading success and is suitable for children aged 3 through 13. Since launching in the United States and Canada in 2011, Reading Eggs has signed on more than 500,000 subscribers and presented more than 15 million lessons in North America. The program has been purchased in over 169 countries.