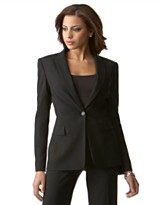 (PRWEB) April 28, 2013
Wholesale closeout secrets have been revealed in a new video released on YouTube by CloseoutExplosion.com, a New York fashion wholesaler based in Greenpoint, Brooklyn. The video discusses important ideas that are crucial for those looking to purchase closeout and overstock merchandise for the first time. While these secrets might seem obvious to those who have spent years in the wholesale business, these secrets are often not known by those who need them the most. The presentation basically illustrates the proper way to approach the closeout industry by correcting misnomers that many retailers and eBay sellers make.
"When I first entered the closeout industry I followed a certain path based on what I assumed were the only options available to me. I assumed that in order for a reseller to obtain both advice and liquidation products he or she had to follow a preset formula. But as I developed my New York wholesale distribution business I learned that there were many other paths that could be taken, primarily buying directly from the closeout sources, as opposed to dealing with jobbers and closeout brokers who simply act as middlemen. Through this intriguing video I aim to showcase important facts that retailers might not be aware of. While formal schooling is available for many professions in the apparel market, such as for fashion designers, there is no higher educational institution that I am aware of that focuses exclusively on teaching entrepreneurs how to navigate the process of buying and selling overstock merchandise pallets for instance," remarked Donny Lowy, who also runs WholesaleCloseoutUniversity.com, a website that offers free lessons, tips, strategies, ideas, and resources, for the wholesale industry.
There is definitely a learning curve in every business sector, whether you are opening a boutique in Lagos, Nigeria, that carries wholesale office suits for women, or are importing to Africa below wholesale designer dresses from a New York clothing showroom. But the more information that an entrepreneur avails themselves to, the better their chances are of making a better decision in their fashion business. For example, the tips address the use of middlemen for purchasing surplus products, the need for wholesale memberships, consulting services, and the importance of wholesale trade shows. In addition to the topics covered in this educational dynamic media, Donny Lowy has also created videos whose information can be crucial in the development of a lucrative resale enterprise. For instance, clothing store owners need to know whether their customers prefer formal styles by conservative brands like Tahari, Jones New York, and Nine West, or are instead looking for trendier and more exotic styles by designers such as BCBG and Guess. In addition, these shop owners need to know the requirements and desires of their shoppers, since even customers in the same city, whether it's Abuja or Port Harcourt, will have different shopping requests based on their professions.
Closeout Explosion offers no minimum warehouse buying and online shopping through its WholesaleCentral.com hosted liquidation website. Buyers are welcome to visit the showroom, or they can send a relative or friend on their behalf. Although the actual merchandise in the warehouse changes frequently due to the dynamics of the closeout business, retailers can find items such as Tahari ladies corporate suits, Steve Madden office handbags, Lucky Brand party shoes, Calvin Klein daytime dresses, and Polo Ralph Lauren kids clothing.