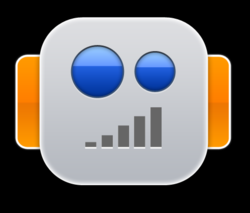 For those looking for insight into nightlife on the Florida Panhandle, the Tally 2 Live app presents the information in a mobile format
(PRWEB) April 30, 2013
For those looking for insight into nightlife on the Florida Panhandle, the Tally 2 Live app presents the information in a mobile format. The new app was released on appcatch.com and has earned appbar's App of the Day award for showcasing how anyone, regardless of technological experience, can develop a mobile application.
The Tally 2 Live app features an events page that covers all of the live music, club and promo nights, and social gatherings in the area. The mobile application has an upload form to allow users to post their own events, and even highlights the strange and peculiar with the humorous "Only in Tally" page.
The app is optimized for both iOS and Android smartphones and tablets.
Launched in 2011, Appsbar opens up the mobile marketing category for small and medium-size businesses, artists and musicians, and individuals who want to create in that space. Appsbar has done this by removing the two largest barriers; cost and programming expertise. Appsbar is doing for mobile apps what companies like Intuit and Blogger have done for novices looking to publish websites and blogs.
To create an app of your own with the free and easy-to-use app maker, go to appsbar.com. To view download other interesting new apps for free, visit appcatch.com.