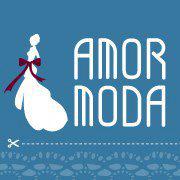 (PRWEB) April 29, 2013
Today, Amormoda, a leading online store for wedding dresses and other women's dresses, announced that the discount offer of up to 59% on its collection of wedding dresses will remain valid for a few more days, until May 10, 2013. The promotion has been extended for customers.
A company representative, Eason Chen, said, "We are offering a huge selection of wedding dresses with top quality materials. They are specially designed by our creative experts. Now, we extend the offer until May 10, 2013, because many women worldwide have shown willingness to buy our outfits in the upcoming days."
Ladies who are looking for cheap yet exquisite and trendy dresses should browse the Amormoda website to buy the fine outfits, which are made from high quality fabric, intricate embroidery patterns and other decorative details.
Moreover, people can buy custom women dresses at AmorModa.com if they cannot find their dresses online. They just need to contact AmorModa.com to order a custom design.
About AmorModa.com
AmorModa.com supplies several different wedding outfits and special occasion dresses at customer friendly rates. Its primary focus is on wedding dresses, cocktail dresses, holiday outfits and prom dresses. Women out there can get their dream dress for their special day at low rates with Amormoda.com.
For more information, please visit: http://www.amormoda.com/