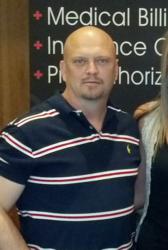 Spreading awareness at these events and screenings and through radio and television has been wonderful. I believe by spreading awareness we can save lives
San Diego, CA (PRWEB) April 29, 2013
Millions of Americans are suffering from obstructive sleep apnea (OSA), but many of these people are unaware that they have OSA. OSA is a syndrome caused by obstruction of the upper airway. It is characterized by repetitive pauses in breathing during sleep, despite the effort to breathe, and is usually associated with a reduction in blood oxygen saturation. These pauses in breathing, called "apneas," typically last 20 to 40 seconds. Symptoms are wide in range, however the most common are unexplained daytime sleepiness, restless sleep, and loud snoring (with periods of silence followed by gasps). OSA can put you at risk for high blood pressure, obesity, stroke, and heart disorders, among many others.
With over 12 million Americans diagnosed with OSA and an estimate of millions more whom have not yet been diagnosed, Pro Player Health Alliance (PPHA) and Gergen's Orthodontic Lab have teamed up to raise awareness on sleep apnea. David Gergen, founder of PPHA and owner of Gergen's Orthodontic Lab, has found an interesting and conducive way to raise awareness of the deadly disorder. Focusing mainly on treating NFL greats and spreading awareness, PPHA has gotten over 150 current/former players treated and reached over 1,000 people by hosting free public events in multiple states across the country.
"Spreading awareness at these events and screenings and through radio and television has been wonderful. I believe by spreading awareness we can save lives," said Gergen.
Creating Pro Player Health Alliance has brought a new wave of awareness to the public by NFL greats sharing personal struggles, experiences and losses with sleep apnea. Derek Kennard says, "I believe if I had met Mr. Gergen four years ago, I could have saved my brother's life and if I hadn't met him when I did I might not be here today." Former San Diego Charger Mark Walczak said, "I heard about the campaign and wanted to become involved in efforts to get the word out about what sleep apnea can do to you. I lost my best friend Junior Seau from the effects of this condition and I am trying to spread awareness to save lives."
The next event hosted by Pro Player Health Alliance will be sponsored by Dr. Bradley Eli in California this May with HOF CB Mike Haynes, HOF WR Roy Green, HOF RB Marshall Faulk, Derek Kennard and former San Diego Charger Mark Walczak in attendance to share their personal stories in relation to sleep disorders. Anyone interested in learning about the harmful effects of untreated sleep apnea and meeting NFL legends can register at http://pphasandiego.eventbrite.com/. After the event, players will be available for autographs and questions by the attendees.
Event Details
Date: May 21, 2013
Time: 7:00 PM
Location: Scripps Schaetzel Center, 9890 Genesse Ave La Jolla, CA
About Pro Player Health Alliance
The Pro Players Health Alliance (PPHA) is an organization dedicated to helping former NFL players, through providing testing and treatment options for those who suffer from sleep apnea. In addition, the PPHA is dedicated to integrating education and raising sleep apnea awareness, in a fun and memorable way. In addition to the campaign, the PPHA is dedicated to testing and getting people treated who suffer from sleep apnea. The PPHA was created by David Gergen, President of Gergen's Orthodontic Lab, and Former NFL legends.