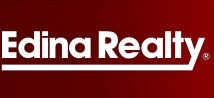 With this resource buyers can be confident in their homes search
Independence, MN (PRWEB) April 29, 2013
Buyers in this real estate market have seen their fair share of challenges including calling on homes that turn out to already be sold.
Kris Lindahl of Edina Realty will be hosting a seminar later this week at which he will discuss with buyers how they can build confidence in their initial online search.
He will demonstrate the new Minnesota Buyer Search website, which he created, that allows buyers to fill out a form and receive a real-time email that includes a customized search criteria and a hyperlink to all homes matching that criteria.
"With this resource buyers can be confident in their homes search," Lindahl said.
Call Kris now for more information at (763) 280-8498 and visit the Minnesota Buyer Search website now to get started.