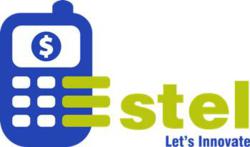 We hope to announce our first customer acquisition in the LATAM region soon
Gurgaon, NCR (PRWEB) April 30, 2013
With an objective of replicating its success in Asia, Middle East & Africa of over 6 years, where it has 26 successful deployments in 20 countries, Estel Technologies announces launch of its operations in seven countries in Central and South America with an aggressive partner program. The partners and countries where operations have already commenced are Mexico, Chile, Peru, Colombia, Bolivia and Ecuador. More countries will be added to this list in the near future. Estel has launched its full suite of platforms which include Mobile Payments, Mobile Wallet, Mobile Money, Mobile Banking & e-Recharge which helps the countries provide financial inclusion to the unbanked and under banked people, thus helping the country's economy grow.
Among many challenges faced while making its entry into the region, the key challenge was to find partners with the required level of IT skills, required for providing high quality technical support locally to its customers. In the seven countries where operations have begun, Estel's partners are already fully trained and capable of providing world class sales and technical support to customer, locally.
Estel's CEO Raj Hajela and Rakesh Gulati, the VP-Global Business Development were in Mexico city to exhibit in the recently concluded 'Mobile Money Americas' event on 16th & 17th April, 2013 where they met with several industry experts, prospective clients and prospective partners from the region.
"We are extremely bullish about our investments in the LATAM market as we strongly believe that our timing is right and we have what it takes to get a sizable share of the market with our strong local partnerships and a successful track record in other similar markets." said Raj Hajela. When asked about the competition in the region, Rakesh Gulati said "Competition is a way of life in any market you operate. Yes, there is competition in this region but there's enough market available for companies like us with a proven track record of large and successful deployments elsewhere in the world. We hope to announce our first customer acquisition in this region soon."
About Estel Technologies
Estel Technologies is a specialist m-Commerce technology company offering m-Commerce software platforms like Mobile Banking, Mobile Money, Mobile Remittance, Mobile Payments, e-Recharge, Voucher Management and other related value added solutions serving 26 customers in 20 countries across the globe.