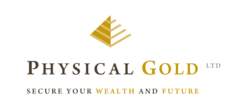 Gold held near its highest in more than a week, with prices at $1,468.90 an ounce on Monday
(PRWEB UK) 29 April 2013
Gold was up by 1% on Monday as investors continued to buy up gold supplies, causing a shortage in physical supply from dealers.
Gold held near its highest in more than a week, with prices at $1,468.90 an ounce on Monday.
Recent disappointing US growth data has raised hope that the US Federal Reserve would keep its current pace of bond buying at $85 billion a month – also supporting gold. Gold investment was supported last year in the wake of rounds of quantitative easing from the US, Japan and Eurozone.
A spokesperson from Physical Gold said:
"Gold has continued to sell well off the back of lower prices as investors make the most of a great buying opportunity. Coupled with stalling in US economy re-growth, gold will also benefit if the Federal Reserve continue their monetary easing policy, working as a hedge against inflation."
Physical Gold Ltd is a leading UK gold dealer, helping investors diversify their portfolios with innovative investment solutions. Renowned for their ground breaking products such as the Sipp gold and Gold Accumulation Account, the firm specialise in providing customers with tailored assistance in sourcing the best gold for their personal requirements. Based in London, the team are BNTA accredited and have an unrivalled knowledge of the gold market as well as an exceptional understanding of the general financial markets.