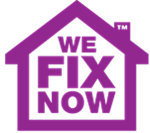 the average bill in England has gone from £129 to £388, a figure which when even taking into account inflation still demonstrates a rise of 50%
(PRWEB UK) 30 April 2013
It was revealed in The Mirror, that the average bill in England has gone from £129 to £388, a figure which when even taking into account inflation still demonstrates a rise of 50%.The study was conducted by think tank the New Policy Institute, commissioned by Unison. It also showed that the average water bill provides 30% profit, compared to 9% in the energy sector.
Trade body, Water UK, explains that the rise is necessary in order to improve water and sewerage systems, stating that "all this investment has to be paid for and the scale of the investment has meant bills have risen."
Despite this, a number of people are not happy, as they feel adequate work has not been done to improve conditions in their area. Additionally, many households are struggling to meet their monthly water bills. Renowned for their Leytonstone plumbers, We Fix Now were naturally concerned by the recent news. A representative from the London firm shares their advice on the matter.
"The research recently undertaken shows a really steep increase in bills. However, it is possible to take steps to try and reduce these. It is estimated that an astonishing 3000 gallons of water a year could be saved as a result of checking for leaks. It is important to make these checks regularly to limit damage, and contact a fully trained plumber as soon as possible.
"Other ways people can cut back on their bills include investing in a water efficient shower head and watering plants in the morning or evening when the ground is more absorbent."
We Fix Now is a London-based company providing emergency plumbers and electricians throughout the M25 and surrounding counties. Renowned for their fast and effective service, the firm also specialise in unblocking drains, fixing central heating and boilers and sorting problems with gas. With a strong focus on customer service, We Fix Now prides itself on providing fully qualified and experienced engineers day and night, every day of the year.