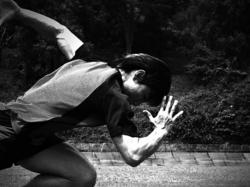 (PRWEB UK) 29 April 2013
Scientists have developed a £249 kit that provides a reading to show what types of exercise best suits an individual based on their DNA make up. This might explain why some people who exercise regularly don't see the results that they expect. The reading tells the user which types of exercise they'd be best to focus on, for example sprinting or marathons. Gymkit UK provide fitness equipment to suit all needs and believe that fitness enthusiasts should focus on the sports that they get most enjoyment out of.
Pamela Game, Sales Manager at Gymkit UK said "Certain people are definitely naturally better at certain sports or types of exercise. However, some exercises I just don't enjoy such as sprinting. I wouldn't participate just because my genes suggest that I am best suited to this. I like to do exercise that I enjoy, otherwise I wouldn't be motivated to keep it up". Gymkit UK is one of Europe's leading fitness equipment suppliers and stocks a range of equipment to suit all needs. They focus on customers that wish to install gym equipment at home and provide commercial grade equipment at affordable prices to help them do so successfully. "At Gymkit UK we think it is really important that people enjoy the exercise that they do but we also appreciate that the more convenient the exercise regime is, the more likely it is that it will be regular and not given up. Our customers can think about which types of exercise they benefit from the most and they select the right type of gym equipment based on this".
Gymkit UK are based in Whittlesey, Cambridgeshire and have been supplying commercial gym equipment for 12 years. The companies' Managing Director and Founder Howard Braband has an extensive fitness background and set up the business after installing his own home gym. The company has links with many leisure clubs and gyms across the UK and purchases equipment when gyms are looking to refurbish. This means that Gymkit UK is able to supply second-hand quality gym equipment at reasonable prices. As the equipment has been designed for prolonged use it will endure years of use when used as part of a home gym. Following the businesses success over the past 12 years, the company continues to expand in to other areas of the fitness industry. For example, Gymkit UK have established themselves as the sole UK distributer for Teeter Inversion tables and now distribute Teeter equipment to the general public as well as other businesses.
If you are an individual or business looking to buy or sell fitness equipment, please visit Gymkit UK's website http://www.gymkituk.com or call on 01733 205551. Alternatively, you can visit their showrooms based in Whittlesey, Cambridgeshire which are open Monday-Friday 9am-6pm.