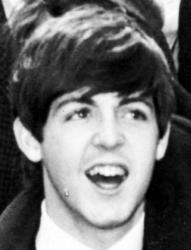 New York, NY (PRWEB) April 29, 2013
The Paul McCartney Out There 2013 Tour keeps getting bigger and bigger. This time, the concert tour adds Regina, Saskatchewan to the list of cities Paul McCartney will visit. This is the first time the legendary British musician, singer and songwriter will be performing in the Canadian city and Regina is very much looking forward to it.
The show will be at the Mosaic Stadium at Taylor Field on August 14. With a seating capacity of 32, 848, Mosaic Stadium is a perfect fit for a historic concert tour. Along with Regina, the latest news confirms that there would also be shows in Ottawa, Ontario, and in Winnipeg, Manitoba. McCartney has stated that the concert tour aims to be historical. It will visit cities which have a historical meaning with Paul McCartney's career, as well as visit cities which Paul has not visited. Regina is one such city which McCartney has not had the chance to perform to. This will be a great chance for fans to see McCartney perform his greatest hits, in what is expected to be a great show as only Paul McCartney can deliver. It is also expected to be a great chance for McCartney to touch base with new fans who might not have been born yet when the Beatles still played.
Paul McCartney has been recording and performing on stage for more than fifty years, and he is still going stronger than ever. The former Beatles, and former Wings frontman has been a solo artist for more close to forty years.
The original Out There tour was planned with just a few shows, but it has been growing ever since. It recently added three shows in Canada. The old fans will surely enjoy themselves, whereas the new fans and non-fans would get to see the showmanship and musicality that is Paul McCartney first hand.
McCartney is considered as one of the most influential musicians, singers, and songwriters of the modern age. As a writer, his songs have sold more than a 100 million album copies, along with 100 million singles copies. He may have risen to fame as part of the group, but long after the Beatles have disbanded, Paul Mc Cartney remained in the industry and continued to hone his skills and musicality. To this day, the legend of his music endures and this is what fans look forward to seeing in his concerts.
About Cheap Concert Tickets:
CheapConcertTickets.me delivers tickets to sold out concerts and events worldwide when no one else can, and they do so at discounted prices. As a member of TicketNetworkDirect, they can guarantee the delivery of Paul McCartney Tickets Scotiabank Ottawa, Paul McCartney Tickets in Regina SK and Paul McCartney tickets in Winnipeg. This trusted ticket exchange also has a large inventory of tickets for all sporting events around the World. With CheapConcertTickets.me customer service is a priority, for more information email support(at)cheapconcerttickets(dot)me.