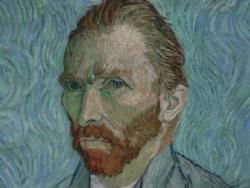 This significant order reinforces the fact that SoLux is the most trusted and reliable light source in the world for illuminating precious and priceless artwork
Rochester, NY (PRWEB) April 30, 2013
Kevin McGuire, President of Tailored Lighting Inc, and inventor of SoLux learned of the Van Gogh order while in Europe in consultation with yet another major museum. Quoting Mr. McGuire, "This significant order reinforces the fact that SoLux is the most trusted and reliable light source in the world for illuminating precious and priceless artwork. SoLux provides unmatched presentation and preservation that top museums like the Van Gogh Museum have depended on for over a decade."
Works by Van Gogh illuminated by SoLux at the Van Gogh Museum include: Self Portrait, Langlois Drawbridge at Arles(See High Definition YouTube Video), Wheatfield with Crows, The Yellow House, Sunflowers, Portrait of Theo Van Gogh, The Bedroom, and Gauguin's Chair.
SoLux by Tailored Lighting Inc. is available in a low voltage MR-16 bulb that emits simulated natural daylight providing optimal color rendering for artwork. SoLux emits a light that is ultra-stable and lasts as long as 10,000 hours. SoLux is also dimmable, unlike competing LED light sources and fixtures that still can't match SoLux's superior color rendering. In addition, LED light sources and fixtures cost double or triple what SoLux charges.
Furthermore, recent studies have shown that museums that have used LEDs to illuminate Van Goghs have caused irreversible damage to the paintings. The chrome yellow pigment used by Vincent Van Gogh is especially sensitive to the added blue light present in LEDs. No such problems have been reported by the Van Gogh Museum that has been using SoLux for more than a decade. SoLux is specially designed to maximize the preservation of the art it illuminates.
SoLux is a patented light source sold by Tailored Lighting Inc., Rochester, New York, 14624. SoLux provides an unparalleled replication of natural daylight. Use of SoLux in many of the world's top museums including the Van Gogh, Musee d'Orsay, and Guggenheim Museum is testament to its unmatched color quality and safety. SoLux also has eight times the life and twice the efficiency of standard incandescent sources, does not contain the mercury found in fluorescent lights sources, and is a fraction of the cost of LED sources. For more information visit http://www.solux.net or call (800-254-4487).