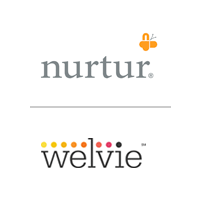 This partnership builds on the strategic vision of Nurtur PeopleCare to educate, enable and motivate people to take personal accountability for their health.
Farmington, CT (PRWEB) April 30, 2013
Nurtur®, the health, wellness and productivity company, today announced a new partnership with Welvie, a pioneering surgery decision-support company. The joint endeavor will allow Nurtur members to get help in making informed choices about surgery, while avoiding complications and reducing risks. Specific financial terms of the partnership were not disclosed.
This partnership builds on the strategic vision of Nurtur PeopleCare™ to educate, enable and motivate people to take personal accountability for their health. With a holistic people-centered focus, it is an approach that provides both clinical education and behavioral motivation to help people recognize and overcome the barriers impeding their health and productivity improvement goals.
For many individuals, the prospect of surgery poses an enormous barrier. The Welvie online program helps participants understand the entire surgery process. The program takes them step-by-step from ensuring an accurate diagnosis to finding the right doctor to making a treatment decision. In the instance where surgery is the decision, Welvie helps participants understand how to work with their doctors to prepare for surgery and recovery so they have the best possible outcomes.
By utilizing the Welvie program, Nurtur Health Coaches can now help members obtain the right diagnosis for their medical problems, and gain courage and competency to more effectively interact with their doctors. Members will understand various treatment options available, in addition to surgical options, and the known risks and potential benefits of each, helping them to decide the best course of action in concert with their physicians.
"The partnership with Welvie is a perfect strategic fit with Nurtur PeopleCare™," said Craig S. Russell, Chief Growth Officer at Nurtur. "Their online program allows our Health Coaches to provide support when needed. Support that helps employees and their families make more informed choices that match their personal preferences."
"Welvie's goal is to optimize necessary surgeries by minimizing complications, infections and errors, and to limit surgeries where the risks to the patient are significantly higher than the potential benefits," said Chip Tooke, Welvie Executive Chairman. "We look forward to offering our program to Nurtur members so they can work with their doctors to better navigate the surgery process."
About Nurtur:
Nurtur is the behavior change company dedicated to helping individuals improve their health and wellbeing. The company offers wellness programs and health coaching to educate, enable and motivate people at all life stages address the life issues that get in the way of health as well as the health issues that complicate living. Nurtur life and health management programs include wellness, disease management (including Back Pain, Depression, Diabetes, Heart Disease and Respiratory Disease), episodic/catastrophic care management, work-life resource and referral, employee assistance and professional training. The company provides services to multi-market segments including employers, plan sponsors, Third-Party Administrators, commercial health plans and government agencies.
About Welvie:
Welvie is a pioneering surgery decision-support company. Its shared decision-making program helps consumers make more fully informed decisions about surgery, while helping health plans, employers and government agencies ensure patients receive the best outcome, whether they choose surgery or not.