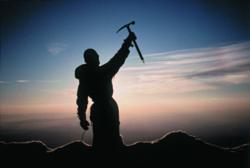 "Since 1973, our wilderness programs have emphasized the need to preserve wild lands for future generations." - Mike Cottingham, Founder
JACKSON, Wyo. (PRWEB) April 30, 2013
Wilderness Ventures, the oldest and most experienced adventure travel program offering teen summer camps, is offering adventure camps to 15 different national parks and 22 protected wilderness areas in 2013.
Well known for their summer adventures and outdoor education, Wilderness Ventures boasts more than 40 years of experience operating in America's protected landscapes. From one of their first trips trekking in Mount Rainier National Park to leadership trips in Yellowstone to biking in Acadia National Park, Wilderness Ventures offers an impressive array of unforgettable American outdoor experiences. In fact, it is the only wilderness travel program for young adults to be awarded a concession license in Grand Teton National Park and many other wilderness areas.
"Since 1973, our wilderness programs have emphasized the need to preserve wild lands for future generations," said founder of Wilderness Ventures Mike Cottingham. "Since our program's inception, we have taught zero impact back country ethics, and that was long before the Leave No Trace concept was developed. Today, Leave No Trace is an important component of every back country trip."
Wilderness Ventures' programs in national parks range from two to six weeks. During this time, students engage in multi-activity outdoor adventures including backpacking, whitewater rafting, kayaking, rock climbing, canoeing, mountaineering, fly fishing, canyoneering, cycling, ice climbing, hiking and glacier trekking. A small sampling of national park adventures Wilderness Ventures offers:

Nova Scotia Acadia Bike
Yellowstone Teton Horsepack
Colorado Utah Mountain Bike featuring Arches and Canyonlands National Parks
Mount Rainier Leadership Adventure
Alaska Leadership Adventure featuring Wrangell-Saint Elias National Park
For a full list of teen summer camps in national parks visit http://www.wildernessventures.com/our-last-best-places/.
About Wilderness Ventures:
With more than 21,000 student alumni, Wilderness Ventures has pioneered outdoor adventures for young adults and has paved the way for youth travel around the world. Their 40 years of experience, unwavering values of community, inter-personal growth, wholesome environments, safety, wilderness education, discovery, conservation, and exploration have led to their unmatched and trusted reputation. Wilderness Ventures currently holds special permits to operate their teen adventure camps in 20 National Parks and 17 designated wilderness areas with special permits.
###