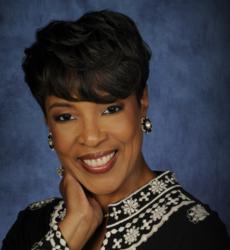 Always remember that continuous financial education to understand the principles of money management and wealth building is necessary to successfully build wealth.
(PRWEB) April 29, 2013
Achieving financial success is on almost every recent college graduate's mind. In fact, it's probably why they want to college in the first place. Most college students land that first job, but don't know the first thing about creating financial success.
"Financial success is something we all subconsciously desire. It's the reason people play the lottery, praying a win will make all troubles would disappear. Many people are just striving to become debt-free, pay off student loans, and still have money left over to go on that beach trip with close friends. Recent graduates are on the path to success, but need guidance on how to manage their money effectively," says Carla Cargle, financial advisor, author, and founder of Genesis One Wealth Builders.
Cargle recommends 9 steps to creating financial success:
1. Reduce outstanding debt. If able, pay a little bit more than the minimum monthly payment on any loans or credit card debt. Getting rid of debt is key to creating positive cash flow
2. Have a little bit out of every paycheck automatically deposited into a savings account, investment account, and/or retirement account. This will get recent graduates moving in a positive direction towards wealth accumulation
3. Don't miss a payment. Get rid of those financial transaction penalties by paying bills on time and not getting hit with overdraft charges, over the limit fees or late fees.
4. Don't give in to shopaholic tendencies or retail therapy. Shop only for what is needed, shop for deals, and save money that can later be used for a splurge item. Financial freedom is not associated with an individual's wardrobe or "things"
5. Remember that appreciable assets exceed depreciable assets. As a graduate starts spending more money, that money should eventually flow back to them with an increased worth
6. Have a positive cash flow. This is one of the most difficult for graduates who are excited over such a large paycheck. They should learn to manage their money so they aren't living paycheck to paycheck and are living below their means
7. Save 10% of overall income each year. Graduates can do this by saving 10% of each paycheck or by adding up what they have earned since entering the full time workforce and multiply it by 10%. Net worth should at least be equivalent to 10% of accumulated earnings
8. Write out a plan with goals and a timeline. Concentrate on one goal at a time. This will keep graduates on pace to achieve financial success
9. Follow these guidelines and do what needs to be done to obtain financial peace of mind. This will reduce arguments with a spouse or significant other, family, or even the individual themselves.....watch the video.
"Always remember that continuous financial education to understand the principles of money management and wealth building is necessary to successfully build wealth. Knowledge is power. Attend seminars, read financial literature, stay aware of new opportunities and find a mentor who has achieved the success you are striving for," says Cargle.
About Carla Cargle
Carla, a Financial Advisor, Author and Professional Speaker, has committed her life to economically and financially empower the community. She is a graduate of Hampton University in Hampton, VA. She has been a practicing Financial Advisor since 1992. In 2002, Carla founded Genesis One Wealth Builders, a Financial Advisory Firm with an emphasis on Retirement Planning and Corporate Financial Education Training.
As an Advocate for Economic and Financial Empowerment across the country, Carla is a frequently featured television and radio guest throughout the United States, and has been featured in national publications.Carla serves as a featured Financial Contributor for Houston's major television networks. She has served as a Judge for the Miller Coors Urban Entrepreneurial Business Plan Contest since 2008.
Carla is the author of "The Financial Truth" ™ book series and the National Urban League's nationally acclaimed Economic Empowerment program entitled, "Know Your Money". Programs written and taught by Carla have impacted over 1 Million Americans since the year 2002.
Carla hosted the internationally applauded internet talk radio show; "The Financial Truth with Carla Cargle" on the VoiceAmerica network in 2007 reaching listeners around the world.
Carla is a member of the National Association of Insurance and Financial Advisors where she has served on the Board of Directors, Houston chapter. In addition Carla has been a qualifying member of the Million Dollar Round Table. She is featured in the 2007 inaugural edition of Who's Who in Black Houston. Carla is celebrated with awards and honors throughout her community.