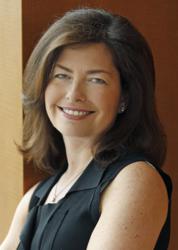 The PR News PR Measurement Conference is significant because of the real-time case studies presented by senior marketers.
Berkeley Heights, NJ (PRWEB) April 29, 2013
Marla Bace, General Manager, Marketing and Operations of Circles, a division of Sodexo, is a recognized thought leader in marketing, customer experience and operations. Bace will speak at the annual PRNews PR Measurement Conference on May 15, 2013 at the legendary National Press Club in Washington, DC.
Bace will be joined by a panel of notable experts from Edelman Berland and Thomson Reuters Corporate Services addressing the topic, "Develop Business Metrics That Resonate With Senior Leaders".
Says Bace, "I'm looking forward to the PRNews PR Measurement Conference. Today's marketing is squarely focused on measurement and return on investment. I'm looking forward to contributing to this discussion, as well as to learn measurement tips and first-hand results from peers across different industries. The PR News PR Measurement Conference is significant because of the real-time case studies presented by senior marketers."
With an extensive background in B2B, B2C & digital marketing in products and services for global Fortune 500 companies, Bace combines business strategy, customer-centric insights, customer service, marketing, market research, online marketing, business development, business process, communications and finance to build brand engagement and loyalty.
Presently, Marla Bace is the General Manager at an industry leading $50M concierge service provider, Circles, a division of Sodexo. Sodexo is a multi-billion dollar international corporation across 80 countries. Circles is the leading provider of concierge services and customer loyalty marketing services within the concierge space today. In this role, Bace has responsibility for the product innovation and delivery of superior customer service to Circles' top concierge client based in NYC. Over the past 20 years, Bace has helped shape the marketing strategy, branding, channel marketing and customer service experience of world-class companies such as Nabisco, Prudential Financial, Brinton Eaton Wealth Advisors, UBS, and J.H. Cohn.
Bace has been twice recognized as a top Social Media CMO by Social Media Magazine. A well-known author and speaker, Bace has been published in several national editions of PR News Guidebooks. The latest one, PR News' Media Training Guidebook, Vol. 5 was just released.
Bace is an advisory board member to The CMO Club and NIFO (a digital start up entity) and serves as Vice Chair on the board of NJ Sharing Network Foundation, the number one Organ Procurement Foundation nationally. Bace was the recipient of the 2012 NJBIZ "Best Fifty Women in Business," Award, among other trade awards.
To register, please use this link PRNews PR Measurement Conference. Bace can be contacted at http://www.marlabace.com.
####