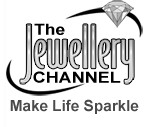 My team and I are so grateful to our fantastic customers and we think the best way to say thank you is to continue to offer great products at great value for money
(PRWEB UK) 30 April 2013
Since its launch on 4th April 2006, The Jewellery Channel (TJC) has grown rapidly in popularity amongst the UK public for offering a wealth of quality designed adornments at exceptionally affordable prices.
Bringing together a virtually unsurpassed range of luxury jewellery products featuring outstanding gemstones, TJC has gained a leading reputation for catering to every customer's tastes through their website and TV network.
TJC's online platform - http://www.thejewellerychannel.tv - boast's a personal shopping service complete with convenient tick box search criteria (price, carat weight, gem, metal etc.), plus dedicated real-time customer care and a host of useful advice to ensure that people get the utmost from their buying experience.
Furthermore, The Jewellery Channel's TV network is hosted by a range of household-name celebrity presenters and broadcasts to more than 30 million homes in the UK and Republic of Ireland alone.
TJC's passion for jewellery and their highly experienced team has now been given an additional boost of excellence with the appointment of Colin Wagstaffe as their new Managing Director.
In his previous professional position, Mr Wagstaffe's worked for the world's largest jewellery retailer. He was Director of Marketing at Signet, leading the promotional activity for this company's three major UK brands – H Samuel, Ernest Jones and Leslie Davis. His pedigree before this includes the role of Brand Director for the airport operator BAA.
On accepting his new appointment as TJC, Mr Wagstaffe commented: "I am delighted to be joining The Jewellery Channel. It is an exciting business with great potential, the business model of TV and web allows us to be fleet of foot in meeting the needs of our customer. I'm also looking forward to working with such a talented and energetic team."
Having joined TJC as of April 2, Mr Wagstaffe was yesterday interviewed on his experience and perceptions relating to the company he is now heading. He explained: "We have a fantastic team at The Jewellery Channel – great buyers who travel the world looking for jewellery and accessories that look amazing, can only be found at the Jewellery Channel, and of course that represent fantastic value for money."
When asked about his opinion regarding TJC's popular team of TV celebrity hosts, he said: "Our presenters are amazing, each of them brings something special and unique. They have a real passion for the product and often help us choose which products to feature."
Finally, Mr Wagstaffe was asked to conclude what working for The Jewellery Channel means when it comes to serving their ever growing fan base: "My team and I are so grateful to our fantastic customers and we think the best way to say thank you is to continue to offer great products at great value for money and to make TJC and our website the best and most enjoyable place to buy jewellery from."