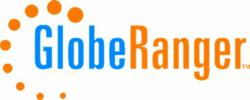 GlobeRanger's asset tracking solutions are a tremendous fit in the Oil and Gas industry because this market demands versatility in tagging, data collection, wireless data, software hosting and deployment. George Brody, CEO of GlobeRanger
Orlando, FL (PRWEB) April 29, 2013
GlobeRanger Corp. announced that it is bringing its market leading cloud-based RFID, M2M and Asset Tracking solution, GR-AWARE Stratus to the Oil and Gas market. This industry is increasingly laden with reporting and tracking policies and mandates imposed by the government. Traditionally, this safety and compliance reporting has largely been a paper process. RFID technology has matured in recent years such that tags, readers, software and cloud services make a compelling case to replace the manual recording and tracking process with an RFID solution. GlobeRanger has deployed its tracking solutions for a large variety of asset types in several industries. George Brody, CEO of GlobeRanger, stated "GlobeRanger's asset tracking solutions are a tremendous fit in the Oil and Gas industry because this market demands versatility in tagging, data collection, wireless data, software hosting and deployment; all of which are strengths in our offerings."
GlobeRanger's initial partner in this market initiative is JPL RFID, a Houston, TX based Oil and Gas Systems Integrator. JPL RFID surveyed the market, evaluated many companies, and concluded that GlobeRanger's cloud-based offering GR-AWARE Stratus would best serve this market's unique requirements. The product enables data capture from current and the next generation of devices such as RFID Handheld readers, barcode readers, Fixed RFID Readers, GPS devices and a variety of sensors. Assets are uniquely identified, scanned and attribute data captured (including GPS location) then transmitted via WiFi or cellular. The data is stored in the Cloud so records and reports are always available and deployment is easy. These features allow end customers to move away from paper records and time consuming manual entries while simultaneously increasing accuracy. This makes asset management and regulatory compliance more accurate and efficient for equipment ranging from drilling rigs to refinery equipment.
JPL RFID CEO Jason Pitcock stated, "The oil and gas industry is very advanced in terms of technology. However, regulatory compliance, data collection and asset management is typically done using pen, paper, and spreadsheets. JPL RFID immediately brings our clients into the 21st century with innovative asset tracking/data management solutions, GPS location tracking and mapping, and safety and regulatory compliance with GlobeRanger's GR-AWARE Stratus. We can design creative work flows and business processes leveraging our collective experience providing logistics services to the oil and gas industry for 20+ years." He concluded by stating "JPL RFID is leading the oil and gas industry assisting clients with RFID technology and GR-AWARE Stratus."
About GlobeRanger
GlobeRanger is a leading global provider of end-to-end enterprise edge solutions and professional services that enable RFID, mobility, and sensor-based solutions for the M2M market and the Internet of Things. Its innovative Edgeware™ platform, iMotion™, provides the critical infrastructure layer for managing devices, networks, data and processes at the edge of the enterprise, enabling real-time visibility and response. Founded in 1999, GlobeRanger is headquartered in Richardson, Texas. http://www.globeranger.com.
About JPL RFID
JPL RFID is a leading provider of comprehensive global solutions utilizing leading edge technology enabling improved asset tracking, data collection, analysis, reporting, safety and regulatory compliance. Headquartered in Houston, Texas, JPL RFID brings a fresh and innovative approach to the oil and gas industry distinguished by functional and technical expertise combined with years of hands on experience. RFID consulting services provide turnkey solutions including software, hardware, RFID tags, and accessories ensuring clients receive exactly what they need to increase profitability. For more information, visit http://www.jplrfid.com.