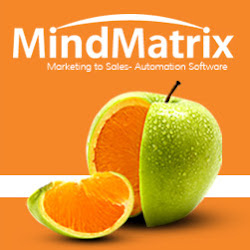 Pittsburgh, PA (PRWEB) April 30, 2013
Pittsburgh based marketing automation software company; MindMatrix announced the release of its marketing automation solution for the channel marketing industry. MindMatrix recognizes the need of a cohesive marketing automation tool for channel marketers and presents it to them through their marketing automation offering.
According to Danielle Fisher, Head—Channel Sales Development, at MindMatrix, "As a part of product development, we at MindMatrix, got in touch with hundreds of channel marketers and veterans of channel marketing. That helped us understand the key issues bothering the channel marketing industry and now, MindMatrix resolves each of these challenges effectively with its marketing automation tool that is attuned to every need of a channel marketer."
Brand management, marketing ROI measurement and lead management are some of the core areas where MindMatrix's marketing automation solution focuses. MindMatrix's offering comes with automated lead nurturing tools that enable channel partners and independent reps to stay in touch with their prospects and engage in one-to-one personalized marketing on-demand, without depending on external marketing teams. It also provides them with superior lead generation and lead tracking abilities that cut across multiple marketing channels including print, web and social media.
MindMatrix's latest channel marketing offering gives channel marketers the ability to engage in smarter & more effective marketing by providing them with the tools they need to have more result-producing conversations during the sales process—all on a single unified platform.