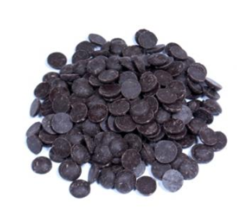 Single Origin chocolates enable artisan chocolatiers to source a particular taste profile based on exactly what they want their end products to taste like
(PRWEB) April 30, 2013
The Single Origine Chocolate Couverture by Barry Callebaut are available in four luscious flavor profiles including the dark chocolates - Tanzanie Origine Rare, Venezuela Origine Rare, Mexique Origine Rare, and the milk chocolate - Ghana Origine. Weaver Nut Company, Inc. is delighted to offer these exceptional chocolates for artisan and professional chocolatiers in convenient sizes.
The Weaver Nut Company is located in beautiful Lancaster County and has been providing customers with the best selection of high quality bulk wholesale chocolates from all over the world since 1975. Whether nostalgic, classic, or exotic, Weaver Nut strives to deliver the worlds best of chocolate, confections, nuts, dried fruits, candies, teas, and coffees to their contented customers in the United States and Canada.
This latest edition of Callebaut Single Origine Chocolate Couverture helps Weaver Nut to carry on their tradition of providing the finest products for their customers. Barry Callebaut chocolate is one of the premier chocolatiers in the world and the Origine Chocolate Couvertures are exceptional with their limited cultivation, exclusive single country harvest, and rare cocoa bean combinations. French for 'covering' or 'coating', Couverture chocolates feature up to 40% cocoa butter which delivers a creamy, rich, intense chocolate sensation when you taste it. This additional cocoa butter makes the Origine chocolates ideal for covering truffles and bon-bons, making ganaches and mousses, and creating ice creams and sorbets.
With the growing line of Callebaut products, the Weaver team continues their promise to serve their customers with quality, integrity, and enthusiasm. "Single Origin chocolates enable artisan chocolatiers to source a particular taste profile based on exactly what they want their end products to taste like. These chocolates are great for chefs that want a very unique or specific taste profile in their chocolates. Here at Weaver Nut Company, we have continued to grow our line of Callebaut chocolate products and this one is a natural for the highly refined artisan chocolatiers."– Vincent Weaver, CFO/Commodities Buyer, Weaver Nut Company, Inc.
Weaver Nut Company, Inc. is pleased to present the chocolate connoisseur's select choice for all things decadent and delicious, from Tanzanie Origine's creamy tartness to the sweet and fruity flavors of Ghana Origine.
Bio: Robert Henson is a freelance writer who scours the Internet, searching for the best products and services to share online. For more specific details or information about Callebaut chocolates, Visit https://www.weavernut.com/search-result-display.php?sqry=barry-callebaut&chgm=50.