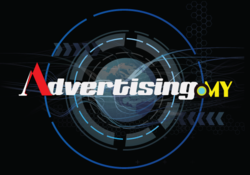 The new job portal in Advertising.my is not limited only for jobs in Malaysia where there will be information about available vacancies in all areas concerned from Singapore as well.
Kuala Lumpur (PRWEB) April 30, 2013
The new job portal is part of the continuous plan of the agency to provide job matching services for Malaysians and its vibrant business segments. There are a wide variety of related services that will benefit the job seeker and potential employers. Through this new segment, job seekers can now find available vacancies which are available at companies around Malaysia and more prominently in the public services through an online system.
This segment will feature advertisements and job postings for all kinds of jobs, like full-time, part-time, contract, permanent, temporary and others. It is mainly catered to job seekers who would like the convenience of applying for jobs online.
Therefore, there will be automated job matching services provided. Job seekers should register an account and provide their contact information, education qualifications and work experience, and choose their areas of interest. Job alerts will be channeled to them.
The main objective of the new job portal is to provide convenience to people who are looking for jobs. Instead of having to visit and browse through several portals or newspapers, the new job portal in Advertising.my is now an ideal one-stop center to find everything one needs to know about seeking employment in the various sectors in Malaysia.
There will be a strong emphasis on Malaysia freelance jobs that are available in the market. People who are looking for freelance posts or part-time jobs will find that there are many vacancies available through the jobs portal segment of Advertising.my. Companies or firms who are offering freelance positions are able to post their advertisements here as well. This service is available through an easy-to-use interface in which information can be posted with the touch of a button.
The new job portal at Advertising.my is not only for jobs in Malaysia. There will be information about available vacancies in neighboring countries like Singapore. On top of that, the online service is further extended to cover job advertising in magazines and newspapers for better coverage.
This means that job applicants who register with Advertising.my will now be able to know about available vacancies in the industries they are interested in from multiple countries. The alerts will be emailed to them.
Another strong focus of the new job portal in Advertising.my is in jobs with the public sector of Malaysia. As part of its new offerings for Malaysians looking for jobs, Advertising.my now provides access and all of the available resources for obtaining employment with the government of Malaysia.
There will be resources on all types of government jobs that are offered through the Malaysian Public Services Commission or SPA which include positions of all levels in ministries, departments, agencies and such. Applicants can now learn about what is required in order to be successful. This includes finding the most suitable jobs, the minimum requirements in terms of qualifications and working experience, as well as what documents are needed to facilitate their applications.
On top of that, applicants can also learn about how to prepare for job interviews and what to wear. This information is considered to be an important when applying for jobs with the Public Services, as the person's outlook and mannerism are always strongly considered for these jobs.
The new job portal is one of the many new services that will be offered through Advertising.my this year. To further provide value-added services to its members and clients, the agency will be launching more new and revolutionary services like Forex seminars and many other related career and financial related events, all of which are intended to benefit a specific group of interested members.