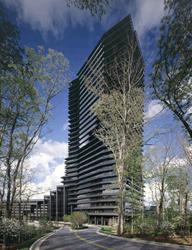 Proudly Made in USA
Midway, GA (PRWEB) April 30, 2013
The international giftwrap, stationery and greeting card company, PaperCraft, a division of industry giant International Greetings USA, has just released an innovative proprietary retail sales display merchandising solution called CARD. Representatives for PaperCraft call the unique system both innovative and dynamic, compared to others traditionally utilized in the business today amongst wholesale card suppliers.
Both the International Greetings USA and PaperCraft design teams, as well as their respective marketing departments, worked together tirelessly to outline retail store display needs in order to develop the best and most efficient way to display their wares to the brick-and-mortar retail buying public. PaperCraft devised several ways to showcase their diverse merchandise for several different uses.
PaperCraft Sales Manager Anita Crane and Sales Director Warren Herscovitz refer to CARD as, "the ultimate easy solution for flexible in-store merchandising" of greetings cards.
The CARD counter unit comes with card merchandise and can easily be displayed on a store counter or display shelf for customers to use. The rack version of CARD utilizes a special floor base and the arrangement of three counter units to display hundreds of cards at once.
The company predicts that the CARD display system will be popular in the U.S. amongst retailers and distributors, as well as in retail chains in international locations. A full range of Hispanic greeting cards is to be released shortly.
Founded in 2010, PaperCraft by International Greetings USA is amongst the largest stationery, giftwrap and greeting card designers, importers, manufacturers and distributors in the world with offices and operation bases in the U.S.A., United Kingdom, Europe, and China.
The PaperCraft team is available for both mainstream national and regional online, print, radio and television interviews. Images and information about PaperCraft are available on: http://www.papercraftproducts.com
Contact:
PaperCraft‎ Sales Office
C/O International Greetings USA
3 Ravinia Drive, Suite 250
Atlanta, GA 30346
T:770-551-9727
F:770-512-7660
http://www.papercraftproducts.com